Every woman wants to know that she is beautiful. But, it can be very expensive to purchase many of the beauty products that are on the market. That is why you might want to consider some of the items that you already have in your home to help you become more beautiful. In fact, there are a lot of people that have started to understand the benefits of lemons when it comes to beauty.
For starters, if you have scars from acne on your face then you may want to think about using lemon juice to help decrease them. You will want to wash your face with mile soap and water before you apply the lemon juice. Pat it dry and then use a cotton ball to apply the lemon juice to the effected areas. It is recommended that you do not get the lemon juice on any other parts of your face because it can dry it out.
Those individuals that have oily skin may find lemon juice to be very effective with this problem as well. This can help to pull out the dirt and oil in your face that causes pimples and blackheads. If you have a facial mask that you enjoy using then you can try adding some lemon juice to this and then apply it to your face.
You can also make your own mask with one cup of cooked oatmeal and two tablespoons of lemon juice. Once you have applied this to your face you are going to want to leave it on for approximately 20 minutes. Only use this one time a week to help with your skin.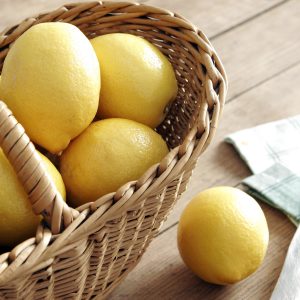 Are you worried about skin cancer? This is a real concern for anyone that spends a lot of time out in the sun. You will want to help decrease the chances of developing skin cancer by putting a lemon peel in black tea. It is even recommended that you do this if you would like to decrease the chances of getting a sunburn when you are planning on being outdoors.
Anyone that is using lemon oil for these issues may find that the lemon juice can irritate their skin. If you are having that problem then you should try to dilute the lemon juice with some water because this will be better than using it at its full strength.
Also, be sure that you are not doing any of these treatments before you go out in the sun for the day. The lemon may make your skin more sensitive so it is advised that you carry out these little tips in the evening before you go to bed.
As you can see, lemons may really help your skin. They are not that expensive and you can find them anywhere. You will be able to get roughly three tablespoons of lemon juice from one lemon. Remember that when you are trying to decide how many lemons you are going to need for your treatments.