You don't have to have your nails done by a professional when there are so many great nail polishes available to use on your own. It is best to buy polishes that are a little more expensive to ensure that you get the summer look you desire. There are many nail polish shades to choose from, but some summer shades stand out from the rest.
Dream Nail Lacquer in Mermaid
This nail polish shade is designed by Deborah Lippmann and retails for around $15, but this sea foam green has so many dimensions that it is well worth the price tag.
This nail polish has tints of green, blue and gold all blended together to create a shed that looks stunning and vivid. This polish is long lasting and is perfect for women with naturally tan complexions.
Topaz and Smoke by Tom Ford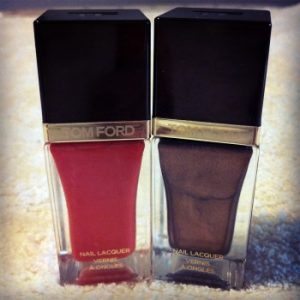 Tom ford's nail polish line is luxurious and expensive, but the results are well worth the investment. These nail polishes not only look stunning, but they also replenish your nails and promote growth.
These two shades have shimmering capabilities and create a mirroring effect that is perfect for summer. Although each bottle of Tom Ford nail polish is $30, this is a splurge that will pay off.
Bleu Majorelle & Noir Primitif
These nail polish shades are designed by Yves Saint Laurent to yield classic colors that are bright, but also subtle and perfect for summer wear.
These nail polishes are both quick drying and long lasting to make them more convenient and useable during summer. Both of these shades can be purchased at Bloomingdales for $25 each.
Bikini So Teeny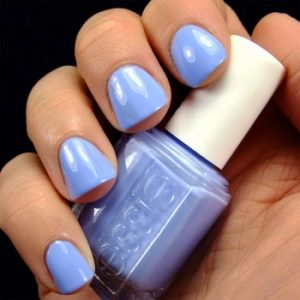 In a light blue tint, this nail polish shade created by Essie will become your favorite summer beauty product. It comes in a small and sleek bottle that is perfect for carrying in your summer bag for touchups on the beach.
This shade is difficult to find and is one of the most purchased online nail colors available for summer 2013. At only $8 this nail polish is a bargain that you should get as quickly as possible.
Cosmo Pink and Tangerine Tint
Summer nail polish colors should be bright, vivid and daring. These two new shades created by Lancome are just that and more.
These rich colors are perfect for use during the summer months and will cheer you up instantly after you apply these stunning colors.
OPI Spiderman Shades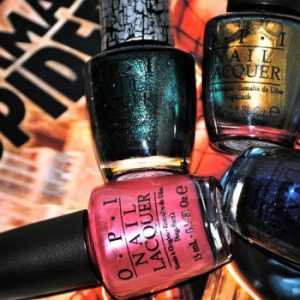 The summer months are usually all about the summer blockbuster movies that are released.
Therefore, before you go see the new Spiderman movie with your husband or boyfriend, you should apply the new Spiderman inspired nail polish colors created by OPI. These shades are priced at $7 and are available in orange, green and red bold colors that are perfect for summer.
Don't be Afraid to try New Shades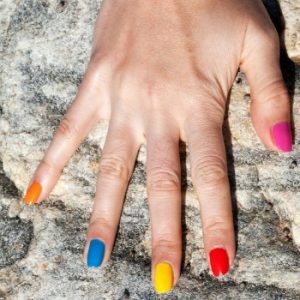 Nail polish is a subtle way to transform and improve your look.
Don't be afraid to try bold and vivid colors that will only enhance you appearance and make you more noticeable during the summer months.