Recently a conversation had with someone much younger eluded to the fact that 40 is the new 25! Why does 40 have to be compared to 25? Was 25 a magical age for everyone? Why can't 40 just be fabulous!
Whether you are 40, 50, 60 or beyond you can be fabulous at any age! There are three key components to looking and feeling fabulous. There is no secret recipe it is just a very simplistic approach to living that will help you feel wonderful at any age.
You Get Out What You Put In
You are what you eat. This is the bottom line. If you eat well you will feel well. The human body has an amazing ability to heal itself and to keep things running smoothly if we allow it to. That is if we give it the energy that it needs to run as it should.
It is all about balance. Cutting foods completely out of your diet is never a good idea. Eating foods that are natural and healthy can help you to fine tune your body. The more natural the foods the better off you will be.
Organics are always best, if you can grow your own even better! Many women have an odd relationship with food. It fills a gap in their life and although not ideal it is ok but fill it with healthy things. Always remember that you are worth it. You are worth taking care of and you are worth treating your body well by truly nourishing it!
Water Water Water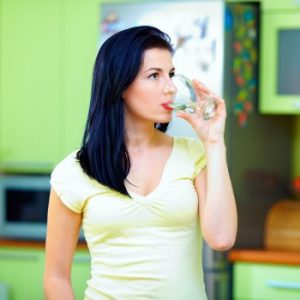 Say it three times so you will remember that it is the literal life blood, water drink it as much as possible. Getting enough water is an oxymoron there is no such thing as enough when you are trying to live healthy. There is no real formula for how much water you should drink. Each person is an individual with individual needs. It should simply be your drink of choice.
Water nourishes the body and keeps everything flowing as it should. You need to learn the difference between hunger and thirst. A lot of people confuse the two. Many times a headache can be "cured" by drinking more water. Healthy looking skin and hair can all be attributed to being well hydrated.
Do It For You!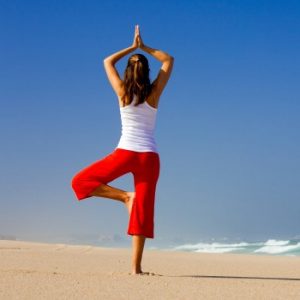 Being fabulous at any age is more of an attitude than anything else. Learn to say no! Learn to do things that simply please you! There is no glory in suffering.
If you feel like you are missing out on something than it is time for you to get up and just do something that only benefits you. Do something that you have been putting off and enjoy yourself.
You can be fabulous at any age by taking care of yourself. Eat well, get out and have fun. Take as good a care of you as you do the other people in your life and you will immediately feel like the fabulous you!