Pregnancy is a fun time for many mums but it is also a time for worry. Expectant mothers worry about whether the exercise they do or food they eat will harm their growing baby. They worry about labour and delivery choices. This is where websites are really helpful, as long as they are full of expert advice. Here are some sites that will really help you along this journey.
Decoded Pregnancy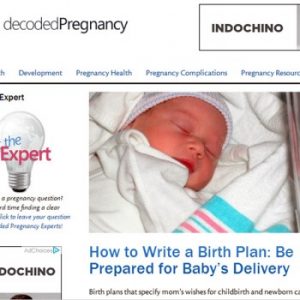 This website is full of information written by only experts. It is an extension from the original Decoded Science and offers advice from planning your pregnancy all the way to your delivery options.
There are also tips on handling various stages of your pregnancy and using technology to help.
decodedpregnancy.com