Some areas of the United States do not have trees that change when the fall comes. Women who live in an area with very little foliage often travel to places that do have a lot of trees so they can watch the leaves change colors and often photograph them. There are some places in the United States that have some of the most beautiful leaves in the world, and here is more information on the best place to see the fall colors.
Colorado:
September is the best time to book a trip to Colorado to see the leaves. One of the best places to see the leaves is the city of Aspen.
Aspen is the home of the Aspen trees, and there are any other different varieties that change into a beautiful array of colors when September comes.
New York: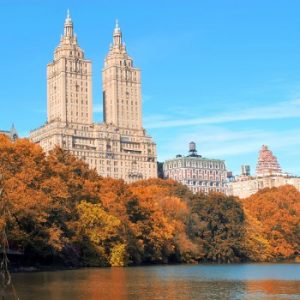 Some parts of New York take on an almost magical quality when the fall comes.
One of the most popular places to go to see the leaves in New York is the Catskills area. The hills are covered with trees, and the leaves turn red, orange, and gold.
Oregon:
The Columbia River Gorge area of Oregon is known as a place where women that love nature can go to see the beautiful colors of fall.
There are trails all over the area where a woman can hike to experience the turning leaves up close and personal.
Tennessee:
The Smoky Mountains of Tennessee are covered with over 100 varieties of trees.
The best time to catch the Smoky Mountains covered in the reds, golds, oranges, and purples, is the beginning of October to the early part of November.
The mountains covered with the dark fall colors, with fog rising over it is quite a sight that is worthy of being photographed.
Ohio:
The Buckeye State is covered with over 125 different varieties of trees. Some of the trees that burst into a range of brilliant colors are sassafras, maple, elm, and dogwood.
Around Halloween time, the state is a rainbow of colors, and shortly after the trees change the snow begins to fall.
Connecticut: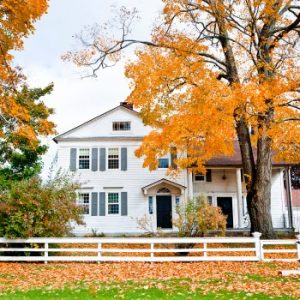 When it is time for the leaves to change colors, most people head for New England. One of the most heavily visited state for leaf gazing is Connecticut.
The Litchfield Hills area of Connecticut is home to a lot of country inns that even offer special vacation packages so people can make a weekend out of watching the leaves change colors.
Imagine a woman taking that someone special up to Connecticut for a romantic weekend for two that includes hiking through an area full of beautiful leaves?
Vermont: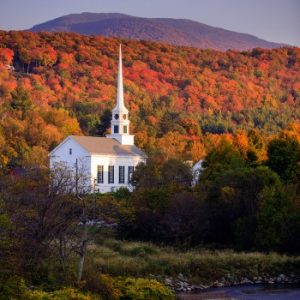 Another popular New England state for leaf people is the state of Vermont.
Many of the mountain ranges in Vermont are full of the colors of the season, and there are also a lot of fall festivals that even celebrate the occasion.
Fall in New England can be magical, especially if it is spent in just the right place.