Put It in a Bun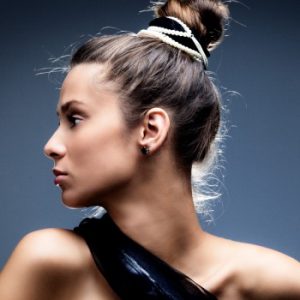 A bun is great if you work in the office or you need to look sophisticated for an event. There is a lot that you can do with a bun too, including adding other accessories and taking a half-up-half-down approach.
There are accessories called "donuts" to help do a bun quickly and effortlessly on a morning, and you won't need to redo it during the day!
A Side Swept Bun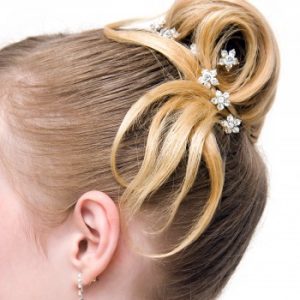 Instead of the traditional bun at the back of your head, consider pulling your hair to one side and wearing a low bun.
This can be a messy style to create a softer look and is great if you're trying to make a great first impression – sophisticated and professional while being approachable.
You could use a hair bracket to make the bun easier work or use your donut.
Side Twists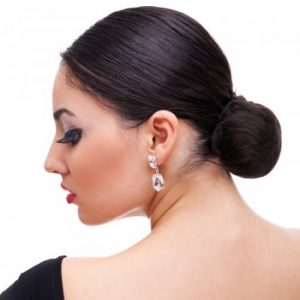 If you enjoy wearing your hair down but want a different look, consider opting for side twists. Take a small lock of your hair, either side of your head, and twist it loosely until about halfway down.
You can then pin it in place with hairgrips or fashionable accessories. You may need some hairspray to hold into place. For a variation, opt for plaits instead of twists.
Ponytail with Volume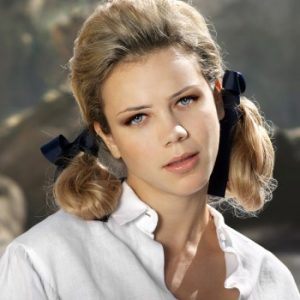 Who said the ponytail had to be boring? Instead of pulling all your hair back, add some volume at the top by creating something similar to a quiff.
This gives you hair a very 1960s look and can have a headband added at the front to add to the look. This can take some practise to get used to, especially if you want to do it for the office!
The Wrap Around Ponytail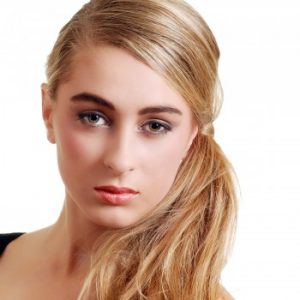 Another variation on the ponytail is to gather all your hair except a lock. Put the bulk of your hair up into a ponytail and then wrap the lock around the bobble, hiding it from view.
It makes it look like your hair has been used for the bobble to take away the boring look!
The Quiff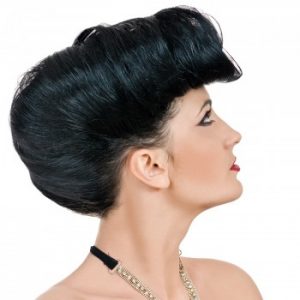 This works with or without a fringe. Take a lock of your hair at the front and brush it together.
Now clip it to the top of your head, creating a slight quiff with your hair (similar to the volume ponytail but at the front of your head instead).
Hold the quiff with a hairgrip or two and keep the rest of your hair down.
The Side Swipe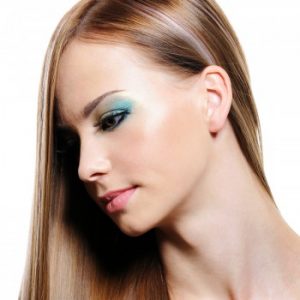 Put all your hair to one side, as if you are doing a side ponytail.
Clip your hair so it stays on this one side – if you have layers you may need to use hairspray. Let the hair hang loose over the side of your choice.