You think you're caring for your hair. You're following all the advice, and pick the best shampoo for your hair type. However, you could be making some major mistakes that are affecting the quality and look of your hair. Are you making these six hair mistakes?
You're Washing Your Hair Every Day
Unless you swim every day and get chlorine in your hair or there are other chemicals that get into your hair, there is no need to wash your hair on a daily basis. In fact, you're damaging it.
When you wash your hair, you strip all the oils out of it. Even if you use conditioner, you're not letting the natural oils out and that stops your hair producing them. Eventually, your hair will constantly look and feel damaged.
You Use the Hottest Setting All the Time
When you dry or straighten your hair, do you find you have the settings on the hottest?
While using the hottest setting now and then won't do you too much damage, as long as you use heat protection spray, you will do a lot of damage if you use that temperature on a daily basis. The heat strips the hair of the oils and can even lead to burning your hair!
You're Ignoring the Warning Sounds
Have you ever heard a crackling sound when you put straightening or curling irons on your hair? That is not a good sound! It's a sign that your hair is actually frying. This usually happens if your hair is still drying or if you have used hairspray on your hair beforehand.
Listen out for the warning sounds and stop putting your initial beauty before the long term beauty. Eventually you'll have no hair to even bother curling or straightening!
You Don't Just Dye Your Roots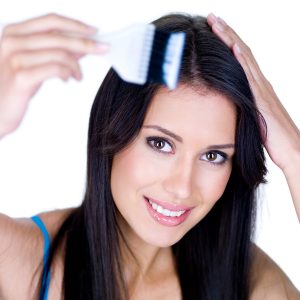 Your roots are showing through, so you need to touch them up. However, instead of just focusing on your roots, you re-dye your whole head of hair.
Well, the box tells you to do that, right? It's not doing your hair any good! You're adding more chemicals than your hair needs, and you will dry out your hair. It's best just to focus on the parts of your hair that need the touch up.
You Add Too Much Moisture to Your Hair
You don't want to dry out your hair, so you add a lot of conditioner, oils and moisturising serums. That's great, right? Wrong! It's not going to do your look any good. That extra moisture weighs down your hair, and could lead to you having a very flat look.
You could also end up with a greasy look, and it doesn't encourage your head to produce the right amount of natural oils to prevent your hair drying out in the long term.
You Don't Wait for Your Hair to Dry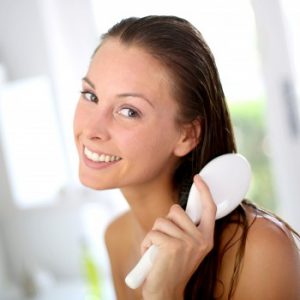 Do you regularly brush and style your hair while it's wet? There are time that this works to your advantage, but you want to avoid doing it all the time.
When it's wet, you're more likely to damage and break it. Use a wide-tooth comb if you really need to brush while wet.