Your blow dryer or hair straightener may be the only way to tame your curly or frizzy hair, but your hot styling tools can be doing more damage to your hair than you actually realize. Many women do not use their hot styling tools properly and can be harming their hair forever. If you want natural, shiny and healthy hair, you should avoid these harmful heating tool misconceptions.
Should You Even Use heating Tools At all?
Heating tools like blow dryers and curling irons can actually burn your hair. However, if you use these styling tools carefully and cautiously, it is possible to achieve the style you want without damaging your hair completely.
So before you get rid of all you styling tools, you should simply start modifying your hot styling tool use. You can strike a healthy balance for your hair.
Over time, your hair will begin to break off, if it is continually overheated. It is best that you air dry your hair, whenever possible and only use one hot styling tool per day.
So if you blow dry your hair, don't curl it. This will only lead to irreversible hair damage.
Having the Heat Turned All the Way Up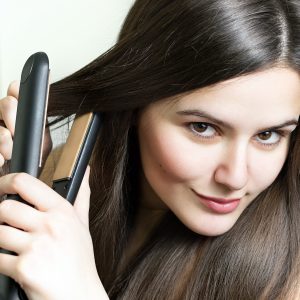 Almost all hot styling tools have heat settings. By having then set to high, you can make the process faster, but you can damage you hair much more.
The lowest possible heat on most styling tools is 200 degrees, which is still hot enough to style your hair adequately.
If you are going to use hot styling tools, the best thing you can do is set them to low, which will minimize the damage to your hair.
It might be more convenient to use your styling tool on high, but it is very beneficial to become accustomed to using the lowest possible setting.
Not Using a Heat Protectant
If you wouldn't go out into the sun without sunscreen, you shouldn't use heating tools without using a heat protectant first.
A heat protectant will not save you from all heat damage, but it will minimize the amount of heat that your hair is exposed to. A heat protectant can also be used to eliminate the appearance of frizz and make your tresses feel softer.
It is best to choose heat protectant products that do not contain alcohols or proteins, which dry out hair. Frizz is caused by increased exposure to heat, so the heat protectant will work to fight against this.
Taking Too Long for the Hot Tool to Pass Through Your Hair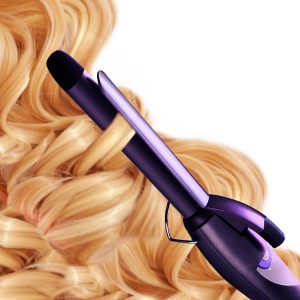 This concept is relatively straight forward. If you leave your hair in the straightener of curling iron too long, you can do a lot of damage.
It is even possible to burn off your hair if it takes too long for the tool to pass through your tresses.
Be sure to do each section individually and be aware of how long you expose your hair to any type of heat.