Fall fashion is making a play in stores, even though it is still a few months away. It's time to start planning ahead and making sure you're ready for the season. Here are a few of the favourites for this year's fall fashion.
Floral Playsuits
All-in-one outfits are still quite popular but you don't want to wander around outside dressed in one! Nor do you want to be stuck in the house in something too warm. Playsuits are the best of all worlds.
They're all-in-one outfits but with shorts and skirts instead of long trousers. They look great and are perfect for the weather in between. This season it's all about the floral prints.
Photo: fashion-wholesaler.co.uk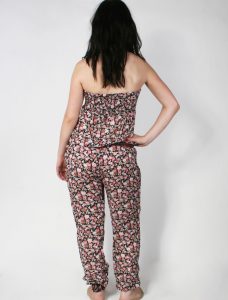 Long Hemmed Shirts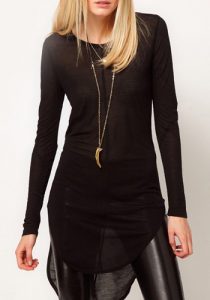 Shirts are still popular styles and work great casually and smart casually. Longer hemmed shirts are popular this fall and many come with no sleeves, to work for the hotter weather.
They go great with a smart pair of trousers or even a pair of jeans, depending on the type of style you want to give off. Blocked contrasting colours work really well with these shirts.
Photo: cichic.com
Biker Leather Jackets in Bold Colours
Leather jackets are making a comeback.
This fall it's all about choosing the bright and bold colours, including reds, yellows and oranges. Really stand out from the crowd this season with these collections.
They are great for shopping with friends or using something as a jacket for a night out.
Photo: leather4sure.com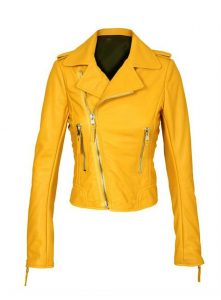 Quilted Pencil Skirts
Quilted styles are become the rage this fall. The quilted pencil skirt is just one of those options and looks great on the hour-glass figure.
If you have another body shape, you may want to think twice about this type of skirt right now.
The quilted pencil skirt comes in different colours and is perfect for the office or just a casual day out with friends.
Photo: aliexpress.com
Ankle-Strapped Court Shoes
Court shoes will always be fashion-friendly but this season it's all about the ankle strap. This can be anything from a small, delicate strap to a large one with a buckle for detail purposes.
While black versions of these have been popular for a few years, this season it's about the bright colours, such as the pinks, yellows and other shades.
Photo: scorpioshoes.com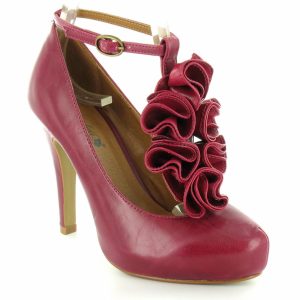 Multicoloured Gemstone Necklaces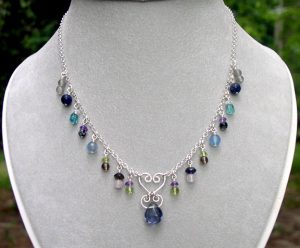 Gemstone necklaces are a great fashion accessory. They work for all types of events, including special occasions. You could also choose other types of jewellery, including bracelets and earrings with the same style.
This fall it's about the multicoloured gemstone necklaces. These are large, bright and definitely make you stand out from the crowd.
Photo: 21feel.com
Block Bodycon Dresses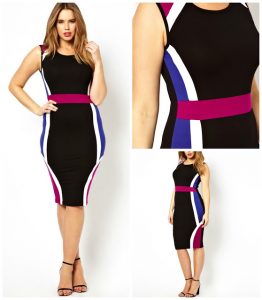 Fitted dresses are something to look out for this fall, especially block colours. These are often with long sleeves, which are perfect for as the weather closes in and starts to get cooler.
You can also choose to wear with or without tights for whatever fashion event you need it for.
These can be quite tight in fitting so make sure you get the size that you're comfortable with and try before you buy.