It can be difficult for some of us to be able to afford a dress for every occasion that the need will soon be upon us. The holidays are right around the bend, we'll have office parties, family gatherings, and the need to relax and let our hair down. It can get quite expensive purchasing a new outfit for all these festivities, and there's a lot of us that can't afford to do so. If you're one of those who dread the thought of having to break their wallet to look great at these festivities, you've got options, all it takes is a few fashion tips and one smart dress.
The Dress Choice
You can look great in different events by purchasing or already owning a creative and versatile dress. A great choice is the short black dress, but a simple, yet chic, styled dress will suffice. The black dress makes an ideal choice because of its versatility and feminine appeal. Whichever dress you choose, try to refrain from it being too revealing.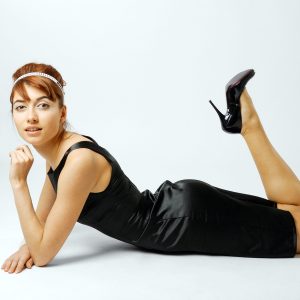 Great Office Party Look
When dressing for an office party, you want a professional look but not one that's too formal. A good way to accomplish this is to add a thin belt to your dress. By wearing a blazer or jacket will also add a professional attired look. A medium heeled shoe will keep you comfortable during the festivities while not diminishing your professional look. You can accessorize with jewelry of your choice, but don't over do it. Don't forget your make-up, as it will effect your look as well.
Family Gathering or Holiday Gathering
For holidays and family gatherings, you'll want to shimmer and shine. Adding a thicker glimmering belt to the dress will give this affect. You'll want to dazzle it up with metallic luster by wearing gold or silver maxi bracelet and dangling earrings. Wearing flashy heels and carrying a shimmering handbag will give you the glam look for the holidays.
A Night Out
When you're looking for attention, a night on the town, that smart dress can make the grade with just a few accessories. Since you're wanting to draw attention to yourself, wearing flashy jewelry in bright colors will do the trick. You can choose to add a belt, a mini jacket or blazer. If you're wanting to enhance your legs, wear a high heeled shoe that combines tones.
One doesn't have to run out and buy a new dress for every occasion. It's great if you can afford it, but you can turn that sassy chic little dress into a style that fits many events, and won't break the bank. Now I've used the little black dress in this article only as an example, but it is an example that fits well for most occasions. Every woman should own a little black dress because it's the most versatile of any others. Utilizing the right accessories will give you a new look and a style of your own.