Every year there is a new fitness trend or two. Some are great and others are just fads that don't stick around for long. The only way you're going to find out about them and whether you're any good is by trying them. Here are some of the trends for 2014 that you may want to add to your fitness regimen.
Hula-Hooping at Home
Does the word hula-hoop make you think back to your childhood? Did you know it is also a great form of fitness? It started out as a trend in 2013, but it will really become popular in 2014.
This is great because you don't need anything expensive to do it—most hula-hoops are available from dollar stores around the country! You can do it indoors or outdoors and there are even classes to join.
Powerhooping as a Step Up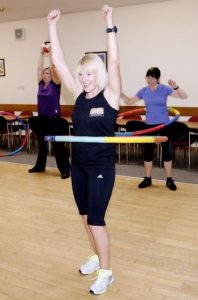 If hula-hooping is too easy, why not try some powerhooping? This is similar but a step up by really toning your muscles in your waist. A powerhoop has bumps around the edges and weights to really make you push yourself further.
It isn't for everyone, though. Try to do at least two or three classes before you decide so you can get used to the pain.
Photo: dailyrecord.co.uk
Trampolining to Tone the Body
It's another activity you probably did as a kid, but another great one for fitness. Trampolining will really help tone your whole body, as you need to focus on your core stability for the tricks and use your legs for the jumps.
It is also a great cardio activity, and you can push yourself by jumping higher or going for longer. You could opt for a trampolining class and learn the different tricks, or you could invest in a small trampoline for the home while you watch TV on a morning.
Dancing for Some Fun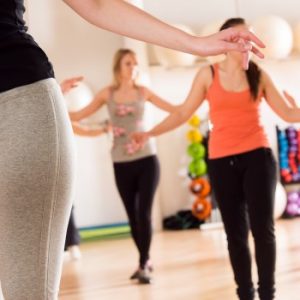 Dancing with the Stars and Strictly Come Dancing have really made people look at dancing in a different light. Swing and ballroom dancing are both looking to be big trends for 2014, and there are so many different styles to choose from.
You can go to many classes without someone else, but you may want to take your own partner.
The Cross Fit
If you're a gym bunny, you may have heard of the Cross Fit. It is similar to a cross trainer but makes you work your legs from side to side, as if you are skating or rollerblading. It is better than running since, like the cross trainer, there is less impact on your knees.
It can also help tone your hips and thighs due to the motions your legs make.
Pole Dancing for a Whole Body Workout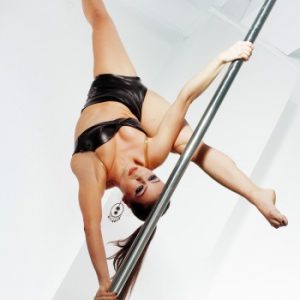 Pole dancing really is a great workout, and it's possible for all ages. It is something fun and different for many, and works the whole body.
You will learn all the different tricks, some of which really need some arm and leg muscles to pull off.