High intensity workouts are great for your weight loss, but can be murder on your body. You want a workout that you can enjoy and will be able to do when you ache everywhere from the previous day. You need to look at a few low intensity sessions that will still help you burn fat and tone the muscles. Here are a few ideas to get you started.
Try Out Swimming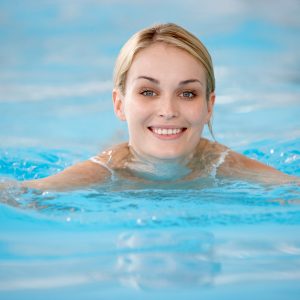 Kick off the running shoes and don a swimming costume. Swimming is a great aerobic exercise, but your body will hardly feel a thing. It's also great for the relaxation days so you can stretch the muscles.
Swimming uses every muscle in the body and strengthens your core, giving you the perfect workout.
Slow to a Walk
Jogging and running are hard on the knees and ankles. If you still enjoy the route and fresh air, why not slow your pace to a walk.
You can go for a power walk pace so you still feel the sweat. The best thing is you can end up lengthening your workout without much effort, and it remains completely free for you to do.
Join a Fitness Class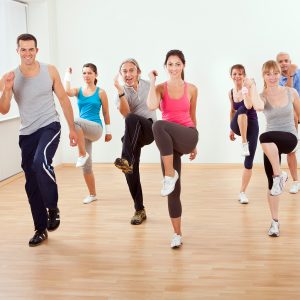 Most of the fitness classes are low intensity workouts. These include zumba, dance aerobics and step aerobics.
You can also take them slightly easier by putting a little less effort in and opting for the slower lighter moves instead. These usually involve less bounce, which also helps to keep the intensity to a minimum.
Break Out the Trampoline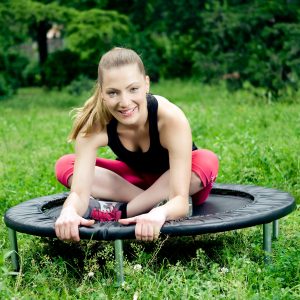 You'll be surprised at how great the trampoline is for your workout. The material helps to cushion the blow as your legs hit it, and you can bounce in all sorts of ways.
You will really work on your core, especially when you try out all the flashy flips and bounces. Don't have a bit one? The smaller trampolines are great for a few minutes of exercise in front of the TV every morning while you watch the news.
The Cross-Fit
The cross-fit in the gym is something you need to try. It's much better than the treadmill since it doesn't cause the issues on your knees. It still uses the same motions, and will actually make you use your hips and thighs more than the treadmill.
Some of the machines have handle bars that you can move with your arms, while others have stationary options to help you remain stable while you get used to it.
Give Rowing a Go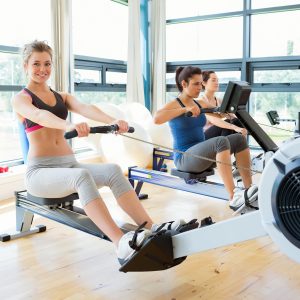 Have you ever wondered whether rowing is any good? Why not give it a try while in the gym? It can take a while to get used to the movement. The idea is to straighten your arms before your knees bend, so you never actually lift your arms higher than your shoulders.
Ask a personal trainer to help get you in a rhythm and offer any pointers to get you started. It's really light on the joints, but will get your heart pumping.