Whether you know the sex of your baby or not, you need to make sure the nursery is ready for the birth. You want something where your little one can sleep, be changed and play during the day. You also want somewhere light and cheerful to put a smile on everyone's face. Here are a few decorating ideas for your baby's nursery.
Use the Superhero Idea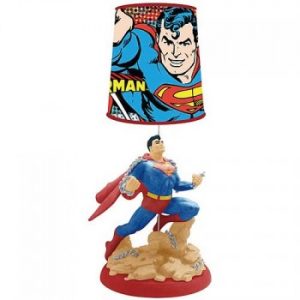 Make the nursery into a room full of superheroes. This is fun for boys and girls and will instil some sense of safety and security as your little one gets older.
You can have superhero bed sheets for the cot, wallpaper borders for the room and even a lampshade with a great character on it.
Photo: entertainmentearth.com