Do you have friends coming over for a Christmas party? Maybe you've got family coming over for the holiday season. The question is how do you entertain them? It's really easy to trapped into the same things every year or following the normal, boring trends. The good news is there are things that you can do differently to really entertain your guests.
Find Entertainment While Out
Take a look at the events happening in your local area. This could be ice skating at a new park or a trip to a local Christmas market.
Keep an eye out for all the events happening and suggest them to family and friends. It will take the entertainment away from your home, so there is less to clean up afterwards!
Focus on the Guest Ages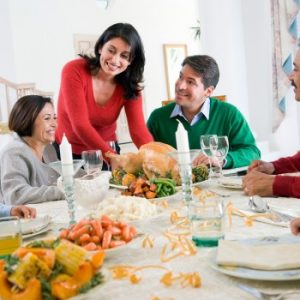 Trying to plan for all ages is really difficult, so look at offering different entertainment for the different ages.
This could be a selection of music that will keep all interested, or you could set up different rooms with different things happening. This is really important when you have children, so that they have something to do.
Make the Food the Entertainment
Have a cooking class for your entertainment. You could show how you make your famous Christmas pudding, have a professional chef come to your home or treat people to a cooking class in the local area.
This is a great idea for the work Christmas do, instead of a general office party that can turn out quite messy. If you're not sure about this, ask around the office or your friends to see what they think.
Have a Cocktail Night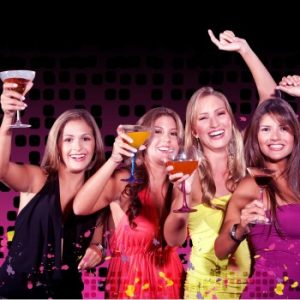 When you need entertainment for a night with the girls, why not do a cocktail night? There are some great options in local bars but you could do it all at your own home.
You just need a book of Christmas cocktails and make your own ingredients. If people want to help with the planning, ask them to bring the ingredients for a cocktail they want to show how to make.
Play Some Christmas Games
Turn your favourite games into Christmas ones. This is relatively easy, and works for all types of games out there. It may seem like a normal Christmas party thing, so you may want to find a few twists to your favourite games.
The best thing about this form of entertainment is that it can change for different ages. You can turn the traditional party games to adult themes.
Set Up a Theme for a Party
Simply having a theme is a great form of holiday entertainment. You could have a theme of Favourite Christmas movies for the kids or a Sexy Santa theme for a night in with the girls.
Make everything about your party linked to that theme. For example, have cookies shaped into the characters from the favourite movies or put up decorations of sexy Mrs. Claus. There are so many ways to make your themed party entertaining for all.