The mother-in-law is often the cause of stress for women. There is always that thought that no-one is good enough for their son. However, while you may think that your mother-in-law hates you, you may be surprised to find out that it's the opposite. At the same time, she could feel the opposite way about you.
She Doesn't Want to be Pushed Out
Mothers of sons worry that they will be pushed out of their son's lives. She worries so much about it that she often seems intrusive.
If she is starting to get in the way, you could talk to her about that and explain that your husband will always have a special place for her—and you do appreciate all the help she gives.
She Wants to Share Her Advice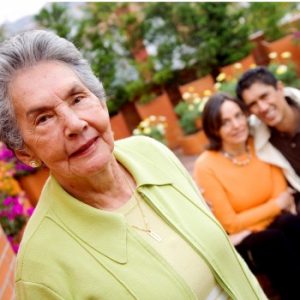 It's not that she thinks she knows what's best all the time—sometimes, she does—but she has been there most of the time. Just like your own mother, she's raised babies and has handled all sorts of problems.
She just wants to share her advice and tips. Listen to her and you may find something that you never thought possible!
Stop Putting Her in the Middle
You may think that she agrees with you—and she may actually agree with you—but that doesn't mean she wants to be put in the middle of an argument.
If you try that, she's more likely to side with her son regardless of her own feelings.
When you want her advice, tell her why, even if it is because you and her son are having an argument.
The Relationship Needs Time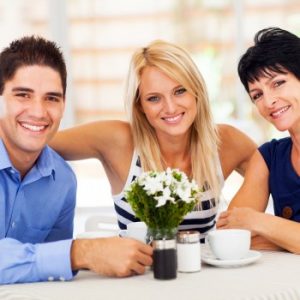 This isn't like finding friends at university and it's not like falling in love with your husband. Your relationship with your mother-in-law is completely different.
She's worried about her son getting hurt and you're worried about being liked. Give your relationship time and she could become your greatest ally and friend.
She Wants You to Have Your Own Friends
Her son doesn't need to be everything for you. He can't do everything and she knows that; and she expects you to know it too.
She wants you to have your own friends, get your own job to support your growing family and even have your own hobbies. She'll probably give you the support when it comes to this too.
Don't Be a Push Over
You don't have to agree with everything that she says, just because you want her to like you. In fact, she's likely to prefer you because you have your own opinions and takes.
If she's planning something, maybe a meal out, don't just agree with everything she says. Tell her if you prefer a certain restaurant or want to try a new place.
It helps narrow her choices down and can give her the chance to learn more about you.
She Doesn't Want to Know Everything!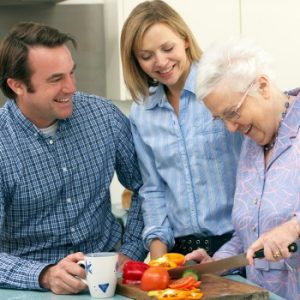 You may be friends with her on Facebook but that doesn't mean she wants to know everything about your relationship with her son. Don't share too much!
If you wouldn't share something with your own parents, chances are your mother-in-law doesn't want to know either.