If you do a fair amount of research then you would perhaps get hundreds of skin care tips to get younger looking skin. The virtual world as well as the print media is chockablock with advices and expert recommendations to get younger looking skin, one that glows and makes you feel fresh and glamorous.
But in reality, most of these skin care tips are difficult to adhere to. What most women would like is routine skin care and not something that is done once in a while to get a one off glow that fades quicker than the eyeliners.
Here are some routine skin care tips that you can abide by every day, every night and get a younger looking skin that will last longer than miraculous therapies or wonder products. It is easy to adhere to these practices and you can do them on your own without any professional help.
Cleansing Is Imperative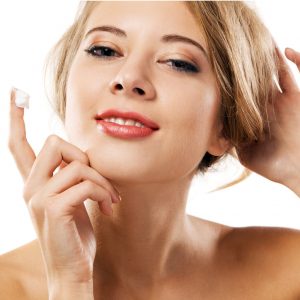 Cleansing is the most important of all skin care tips that anyone can offer you. Many people feel that using a good quality cleanser or applying certain movement patterns to massage the skin is enough to cleanse the skin and routine skin care involves just about that.
In reality, there is something more that you need. While circular massage movements and a good quality cleanser are essential, it is the time you take to cleanse your skin that matters more.
If you cleanse your face, arms or skin in general in a matter of two minutes or less then you will never be able to get rid of all the dirt and dead skin cells, irrespective of what lotion or cleanser you use.
Spend five minutes twice a day which should ideally be once in the morning and once before crashing to cleanse your skin completely.
Many women fail to put in enough time and effort to cleansing due to obvious pressures back home and at work but that should never come in the way of your skin care.
Choose The Ideal Moisturizer For Your Skin
Do not pick up any moisturizer from the racks. You must know your skin type and which type of moisturizer will suit you the best. Without going into other technical information, the first thing you must know is whether you should go for milk based moisturizer, water based or oil based.
There are other classifications as well but this is the first step. Your routine skin care must involve a moisturizer that is ideal for your skin. Thus, a water-based one for oily skin, oil based for dry flaky skin and milk based for dry and pale skin.
Vitamins Are Quintessential To Skin Care
You may struggle with all those green vegetables, citrus fruits and unending lists of vitamin rich diets. You can simply use a vitamin capsule, open it up, take the ingredients and put it on the skin while massaging with a cream. This can easily be inculcated in routine skin care.