A new mum doesn't know everything but you may feel like you need to. You're going to make mistakes, and then you learn from them. However, there is some help out there. These are the most important things you need to know. Learn from those who have already made the mistakes so your baby is happy and healthy.
Spend Time With the Kids
It's really easy to spend all your time on the phone or with other technological gadgets, but that's not going to be good for the kids.
You need to set a good impression and that means spending time with them. At meal times, your attention needs to be on them and not the most recent email through to your phone.
Your Kids Do Love You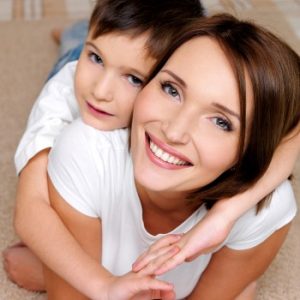 There is an unconditional love between parent and child. No matter how naughty your little one is, she really does love you. Most of the time, she just struggles with her words and how to show affection.
You can help with this by showing her affection and telling her that you love her. She will learn by example.
You Don't Need to Clean All the Time
You may think that the house is messy but that isn't always the case. Your house is where you all live and your children love it that way. Of course, there is a fine line between kid's mess and unhygienic.
Pick up the food from the floor but don't worry about the toys every now and then. Save the cleaning for when the kids go to bed or just before you have guests over.
Let Your Hair Down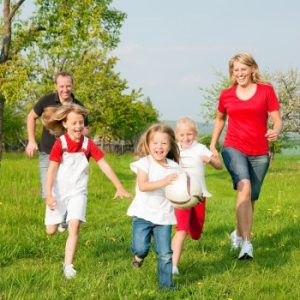 Go on and have some fun with your kids. They're only small for a short time and you'll regret it if you let their youth get away from you.
You do need to work, yes, but that doesn't mean you can't have some fun at the same time. Spend a day with the kids—just them—and get out of the house. If it's raining, find some entertainment in the house.
Don't Shout as Much
Your children don't like to be told off and there are times that you need to be strict, however that doesn't mean you need to shout. It doesn't have much of an effect after a while.
Discipline can be gained from other methods. If you shout too much, your children may think that you don't love them.
They Want to Thank You
Children don't always know how to say thank you; they don't even know all the stuff you do at a young age. Remember that they are thankful.
As they get older, they will start to show it more. You'll be able to get your own back when they're parents and they realise just how much you did for them.
Your Children Don't Need Material Goods
A comfy bed, warm clothes and food. Those are the three main needs for a baby—except your love. They don't need the fancy four-poster cots or the flashing mobiles.
Some of the material goods make it easier but that doesn't mean you have to have them!