Make Breakfast in Bed
There is nothing nicer than waking up and being served breakfast in bed.
You may not have a lot of money to spend on fancy gifts, but breakfast in bed is a thoughtful gesture especially if you make that person's favorite breakfast.
A Homemade Valentine's Day Card
You want to show the person you love how much they mean to you. You can have a nice note along with the breakfast that says something sweet like how much you love them.
Another idea would be to take a nice picture of yourself, print it out on your computer, decorate it, and put it in a frame that your love can take to work on put on their desk at home.
A Day Out Together
After breakfast, it is time to take your love out for a nice romantic day together. You took the day off, and now you can spend it with the one person you share your life with and makes you happy.
You both can do all the things you enjoy the most like go shopping or to the art gallery, whatever you both enjoy doing together.
Picnic in the Park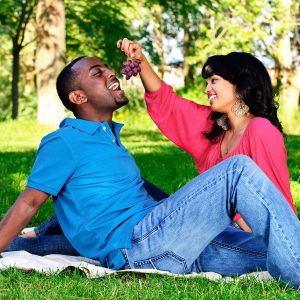 While you both are out, you can pack a nice picnic lunch and find a nice quiet cool place to enjoy it together.
Couples often complain they never get to spend time together, and an intimate lunch with just the two of you can be romantic.
A Carriage Ride
The park you had lunch in my offer carriage rides for couples. For a small fee, you and your love can sit back and let someone else do the driving.
A carriage ride is very romantic, and some people have even gotten engaged while enjoying a ride through the park together.
Dinner For Two
Restaurants are always crowded on Valentine's Day, and no one wants to waste time waiting in a long line or trying to have a conversation in a noisy restaurant.
A quiet dinner at home can be just as nice and cost a lot less money. You can cook your sweetheart's favorite meal, serve it by candlelight, and also serve it with a nice bottle of wine.
A Special Dessert
Now when it comes to dessert, you can choose to have something sweet, or you can use going into the bedroom for a night of lovemaking as your special dessert that celebrates the end of a nice day together.
However, if you do decide to have an actual dessert, then you can still retire to the bedroom for more special time together.
Valentine's Day comes once a year, but you may not have a lot of money to spend. Instead of being upset about your lack of funds, you can still make the day special by doing certain things that show your partner that you do love them and appreciate them being a part of your life.