There are times in life that you will be put in uncomfortable situations. One of those is when there's a guy you know has a girlfriend but is flirting with you anyway. What should you do when that happens? You don't want to cause an offence to the guy but you also don't want to get into a worse situation with the girlfriend. Here are a few quick tips.
Don't Let His Advances Affect You
It's easy to start liking him because he's flirting. Remember that he has a girlfriend and this isn't the type of guy who is right for you.
If he would leave his girlfriend for you, how do you know that the same thing won't happen to you in the future?
This guy isn't happy in the relationship he's in but that doesn't mean you need to get caught in the middle.
Is He Doing It for Fun?
Some guys want to know that they still have it. They've been in a long relationship and they're happy but that doesn't stop them wanting to have a little fun on a night out.
That fun will usually go no further than flirting. If you're unsure, talk to him about his flirting and ask him if he plans for it to go further. He may surprise you.
Explain that You're Not Interested
Explain to him that you're not interested in his advances and make it clear why. It may make him realise that he can't do that when he has a girlfriend.
On the other hand, it may just get him off your back and onto some other poor girl.
Talk to Him About His Girlfriend
Bring up his girlfriend in conversation. It will get him to back away from the flirting and will make him remember her.
You may find that he's unhappy in his relationship and the person to talk to is exactly what he has needed for some time.
Find a Reason to Avoid Him
If he continues to make you feel uncomfortable, find a reason to avoid him.
You could be honest and say that you don't want to spend time with him or you could arrange to meet with your own friends instead.
You don't have to spend time with this guy if you don't want to.
Don't Return the Flirtations
Don't flirt with him back. This is an open invitation for him to continue his current actions. If you don't flirt back, he will eventually get bored and move on.
You may be tempted to do it, especially at first, but you don't want to get yourself in the middle of the relationship.
Talk to the Girlfriend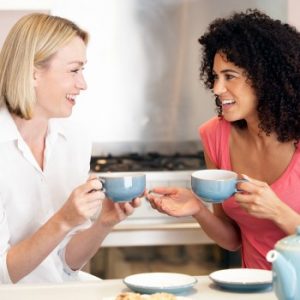 If all else fails, you might want to talk to the girlfriend. This will depend on how serious the flirting is.
If he's doing it for fun, don't bother; she probably knows and is okay with it.
If he is hitting on other girls, she has a right to know that her boyfriend isn't as faithful as he pretends to be at home.