Choosing your bridesmaids is something all brides have to do. You may decide to have one or two or you may have a long list of friends who you want to be part of your big day. Some brides worry about how their friends will take not being asked but remember this is your big day. To help you, here are some tips on choosing your bridesmaids.
You Don't Need All Your Female Family Members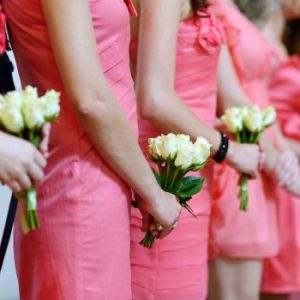 Just because you have a shed load of female cousins doesn't mean you have to include them in your bridal party.
If you have one or two who you are very close to, then by all means, include them but family doesn't always trump close friends!
The one family member you will have to consider carefully is your sister (if you have one). Make sure she (or they!) have a special part in your day.