You most likely already know that getting married in the winter, because it is the off-season for marriages, can be much more affordable than getting married during the warmer months. But, what if you are still trying to save costs on the venue of the wedding? Here, we will look at cool, unexpected winter wedding destinations. These are places where you can also host your weddings, both ceremony and reception, saving you a bundle, overall. If you are a budget-minded bride (or groom), listen up!
State and National Parks
Public parks are always an option for weddings. However, if you are looking for a picturesque location that can also offer you a gorgeous lodge, hotel, cabins, even dining, and more, look no further than state or national parks.
Renting a lodge and/or hotel in a state or national park is often much cheaper than at a resort. During the holiday season, some even have special events, which you can attend for free!
Dining, catering, and other entertainment may also be available for just a bit more, if you are willing to pay. Best of all, you can get some breathtaking pictures from a wedding like this.
The College of Your Choice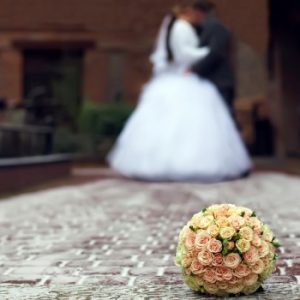 Not all colleges or universities are picturesque enough for a wedding, this much is true. However, for some couples, especially those that met this way, this might be a great choice.
Even for those that did not meet this way, some smaller college campuses can be very scenic. They may also have a church or chapel right on campus.
Renting a space like this may be cheaper than renting a whole church, or even a different venue. Catering, photography, a second venue for a reception, and other services may also be available on-campus.
Your Own Backyard
Some of the neatest weddings that I have ever seen have taken place right in a person's backyard, or the backyard of their parents' home.
If you are at home, you can invite almost as many people as you would like, offer fun activities, arrange for your food yourself, even have a ceremony that is a bit unorthodox, if you prefer.
If you want total freedom when it comes to getting hitched, think about hosting your wedding at home. If you have another structure on your property, like a barn or guest house, even better!
Get Artsy!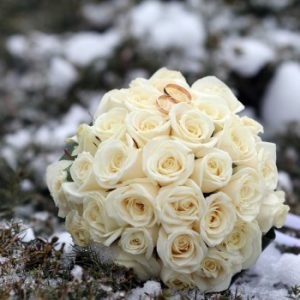 Are both yourself and your partner very artsy? Have a favorite art gallery? Believe it or not, this is another space that you can rent out for fairly cheap to host your wedding.
You can have the ceremony and reception all in one spot, just pick whichever local gallery that you like the best. What makes this venue such a bargain is that it is already decorated with very cool artwork of all kinds.
Or, you can try to have your wedding to correspond with a particular showing that you know will take place in the gallery. Some galleries will even allow you to BYOB.