A friend is getting married and it's time to organise the hen party. Many of these parties involve male strippers, but not everyone wants that. You may have guests that don't want it or the bride may just not be into that sort of thing. Here are a few ideas to get you started with so you can come up with the party of the century.
A High School Prom Party
Why not take yourself back to high school? Think about the prom or the other dances that you attended and have that as your theme. You could don ball gowns and have punch that is alcoholic this time. The whole evening could be something that you would have done before a prom, including the going out for a small bite to eat first and getting a limo to the place for the party.
A Cocktail Making Class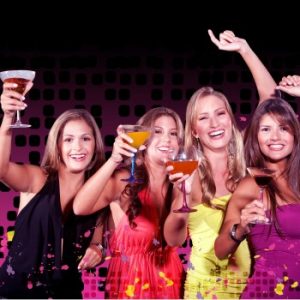 Who said that you can't learn something new during your hen party? Why not try a cocktail making class? These are extremely popular for hen parties, and are ready for the large groups of women who want to have fun together.
The baristas are also ready for the large parties and definitely know how to entertain.
A Slumber Party
Do you remember when you were kids and loved the slumber parties that you'd have with friends? This could be a great hen party idea for your group of friends. The best thing is that it is likely to cost little money, and you have free reign of food and drink.
Get the sleeping bags out and sleep on the living room floor. You can watch movies all evening, do pedicures and enjoy the gossip like you used to.
Go On a Camping Trip
Another way to make a different hen party spectacular is with a camping trip. There's no need to pick a muddy site, though.
You could opt for "glamping," which involves huts and caravans instead of tents. If you're tight on funds, consider camping in your back garden. Enjoy the ghost stories and toasted marshmallows.
"Arrest" the Hen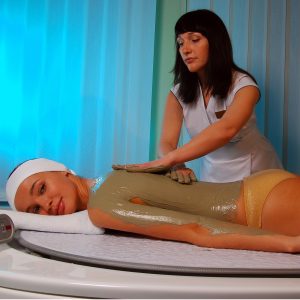 Have some fun by arresting the bride. You will need someone that the bride has never met to make it realistic, or look out for costumes that will hide the identity. Another trick is to "abduct" her.
Make sure this is something she'd be up for, as some brides really hate or have a fear of this idea. If you want to do it, but make it very clear that it's a joke, you could call yourself the "fashion police" or the "music police" depending on her tastes and personal style.
Enjoy a Day at the Spa
Why not relax instead? Enjoy a day at the spa and then have a night out together afterwards. There are so many ideas.
You could have a manicure and pedicure, a massage, or even visit the local Turkish baths. You will soon find that you're pampered and ready for the big day.