There are a number of great getaways that can inspire you for some chic travel. This guide can help you plan your next vacation spot and who knows, you may run across a celebrity or two. This guide will show glamorous places from around the world.
Trancoso, Brazil
If you just love a glamorous party, you'll love Trancoso, Brazil. If you've every partied in Capri or Ibiza, you'll love Trancoso. With sexy South Americans abound, and Djs spinning on the mellowest beaches you're sure to have a good time.
Trancoso is a highbrow party spot that lies on the coast of Bahia. It used to be a fishing village until the highway finally reached its quiet shores about a decade ago.
While you're there you may have a chance to see the likes of Matthew McConaughey, Naomi Campbell, or Diane von Furstenberg.
Photo: hiddenparadisesinbrazil.blogspot.com
The Wakaya Club, Fiji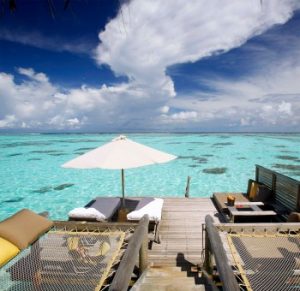 If privacy is what you're looking for then the Wakaya Club will fit the bill just right. Nestled among Fiji's islands is the coral-encircled private island, The Wakaya Club.
Out of the 333 islands, this one only has 10 residences. It can be difficult at times to secure a spot here as many celebrities like tom Cruise, Nicole Kidman, and Keith Richards will rent the entire island for their friends and family to avoid paparazzi.
You too can be like the celebs and enjoy the beach, tennis courts and spa.
Photo: kurtzahlers.com
Sabi Sands, South Africa
If you're more into adventure and wildlife, Sabi Sands in South Africa would be your ticket to paradise. Combining incredible resorts and some of the world's best wildlife watching, Sabi Sands has it all. You can put on your safari jackets and sip champagne.
Kruger National Park is one of Africa's largest game reserves and right next to it is where the chicest visitors stay, Sabi Sands Private Game Reserve. Celebs enjoy watching a herd of zebra wander by, so you may get a glimpse of Justin Bieber, Lily Allen, and even Chelsea Clinton.
Photo: catztours.com
Skiathos, Greece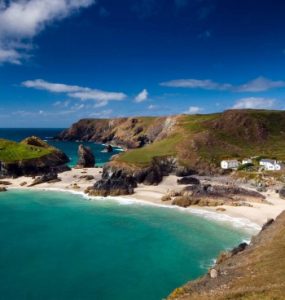 A well kept secret, well until the film Mamma Mia was made there, was the Aegean island of Skiathos, Greece. The beautiful narrow cobblestone streets and whitewashed houses make it a relaxing and friendly environment.
If you've seen the movie, then you know what the attraction to Skiathus is. Having more beaches than any other of Greece's islands,
Skiathos is minute in size. Don't be surprised if you see on any one of its 60 beaches celebrities like Tom Cruise, Goldie Hawn or even Kurt Russell. You may run into them in one of Skiathos's markets or quaint taverns.
Photo: toptravellists.net
Madeira, Portugal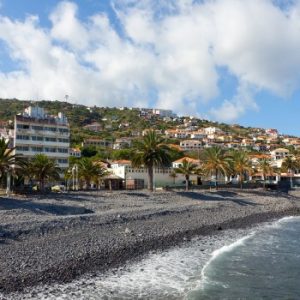 For those who just want to enjoy breathtaking views, Madeira, Portugal is the place to be. Madeira is a spot that for those who want to be ahead of the curve. In the middle of the Atlantic Ocean between Morocco and Portugal sits the Portuguese island of Madeira.
With its mountains and cliffs one can enjoy some breathtaking views, and since Cristiano Ronaldo is a native, you may get a breathtaking view of him shirtless.