Halloween is a great time for many places. They put on special events and "Scarefests" to get you in the mood for the holiday. You get to dress up—and are even encouraged to dress up in most places. Here are some of the best places in the UK to visit this Halloween.
Alton Towers for Scarefest
Alton Towers puts on several special events at Halloween and it's well worth staying in the hotel if you can. You will see plenty of people dressed up in costumes and enjoying the rides.
The ghost ride is changed from shooting with the lasers to live actors jumping out now and then to give you a good scare.
Photo: scare-zone.com
The London Eye for the Halloween Story Telling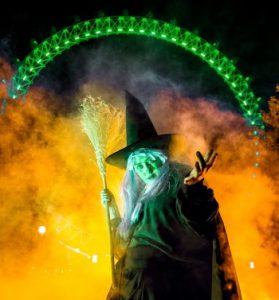 If you're closer to London, consider the story telling on the London Eye. While you get to see the beautiful views of the city—and they really are breathtaking—you'll hear the scary tales from the witches from the Witch Academy.
This isn't just on Halloween itself but for the whole of half-term week and is perfect for children of all ages.
Photo: golondon.about.com
London for the Halloween Wax Hands
Every Halloween, pumpkin carving is a fun experience for families but it can get a little boring. Why not try something different with wax hand making.
This is great fun for the whole family and you can make them as gory or as funky as you want them. The hands are made from moulds of your own hands, which is even cooler!
Photo: galileo-camps.com
York for the Illuminating Festival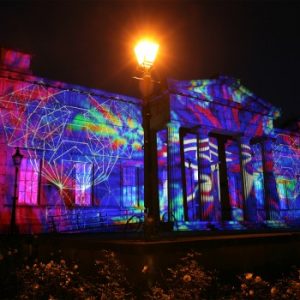 York is full of history—you can see it just by walking through the narrow Tudor-esque streets. During Halloween there are some great festivals and tours, including the Illuminating Festival.
This is held at many different locations, some of which include chocolate tasting. While in York, don't forget to enjoy a Ghost Tour!
Photo: theukcuriosityblog.com
Hever Castle for Some Haunted Halloween Fun
If you love ghost stories, how about visiting the home of Anne Boleyn. Anne was the second wife of Henry VIII, who was executed in 1536. Legend has it that her ghost haunts a variety of places, including Hever Castle.
The owners put on events throughout the year and Halloween is the perfect time to visit. There's a trail, crafts and treats throughout half-term week.
Photo: Wikipedia
The West Midlands Safari Park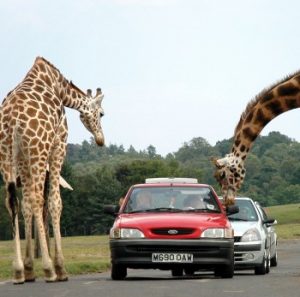 You don't just need to go to haunted places or hear scary tales because it is Halloween. If your children or you fancy something different, take a visit to West Midlands Safari Park.
There are special events on this time of your but you can simply just enjoy the different animals in the park. There are late night rides and a Halloween theme sea lion show to keep you in the scary spirit.
Photo: Wikipedia
Threave Castle in Scotland
For those who are north of the border, there are events for you.
Threave Castle hosts a special Halloween event, with competitions, craft events and an amazing firework display. It's fun for all ages, so take a visit one Halloween.
Photo: douglashistory.co.uk