The winter is almost over, but it still doesn't quite feel like spring. You want to get your body ready, but you also need to bet your mind ready. That involves a little more work. Here are some ways to get yourself ready and maybe even feel like spring is already here!
Have a "Welcome Spring" Picnic
Why not get the picnic items out already? Get your friends over, even if it's just to your backyard, and celebrate the fact that spring is just around the corner. In fact, welcome the season in with open arms. You can create food that shows off the time of year and ask that all guests wear bright colours. As it gets too cold, you can always move the party into the home.
Get Your Nails Ready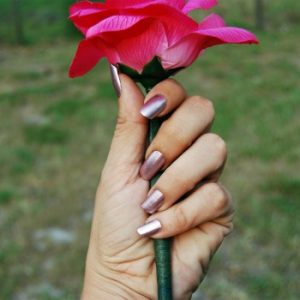 Sometimes it's just about what you're looking at. It's time to get your nails ready for the upcoming season, and that means painting them bright and cheerful colours.
Try to aim for the traditional spring instead of summer colours. Think greens, yellows and pastel oranges—or any other colour that you personally associate with the start of new life.
Have Fun with Cocktails
Invite the girls over one night or even during the day and have some fun with the cocktails. There are many that give the sense of spring and summer, like pina coladas and mojitos
. If you're not too sure about ideas, there are plenty available online or you can pick up your own cocktail recipe book. You don't need to make them alcoholic, as there are plenty of "virgin" alternatives available.
Make Spring Crafts
Get your craft box out and start making some pictures and items for the home. You could have a spring style pencil box for your desk, or you may decide to create Easter baskets for the living room table.
You could even just have a small picture up on your bedroom wall or next to your computer to put a smile on your face.
Redecorate Your Home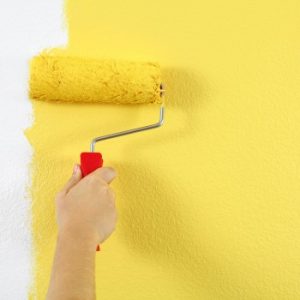 Get your home ready for spring, so your mind is too. Do a little affordable redecorating. There are some very easy ways to do this, including through adding spring-style ornaments around the home or changing the drapes to brighter, happier colours.
The nights are getting lighter, so celebrate that by getting the bright decorations out.
Give Your Home a Spring Clean
Out with the old and in with the new. It's time to spring clean your home, and get it ready for the new season. This will also get your mind ready. If you're short on time, work on one room at a time.
It doesn't matter where you start. Just pick somewhere and then work around each room calmly and collectively. You will have the whole home ready in no time.
Use Scented Moisturising Cream
It's the scent that often gives the feeling that spring is here, so get your scented moisturising creams out. Pick your favourite flower, or just a fruit like oranges or coconuts.
Choose scents that are going to be around in the spring and summer to make yourself feel like they are already here.