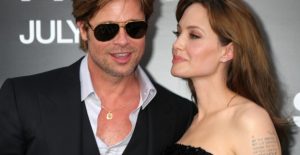 This appealing feature has garnished these ladies many beauty product contracts and are considered to be a highly sought after trait in today's world.
But if you were not blessed with puckered lips from birth, and do not want to enhance them under the knife, what options do they have left? Surprisingly, there are simple and natural ways to plump up those kissers while avoiding the chemical and surgical approaches.
Before dishing out the dough on a slew of products claiming to allow you to achieve that lasting look, consider some natural remedies that could enhance the volume of your lips. First, a smooth texture and increased blood flow to the lips can directly contribute to the fullness and sensual appeal of the plump lips. When performing your daily morning routine, add a few quick components to your beauty care regiment to bring those lips to life.
Through a gentle brushing of the lips (like you would your teeth), you can help to shed any excess dead skin cells while promoting circulation and a natural swell. Similarly, using an exfoliating product daily can stimulate the same result. You will end up with softer, more sensual, plump lips over time without chemicals.
If you find that you cannot achieve the desired look simply through exfoliating, try using particular essential oils to arouse the lips and create a rosier and fuller appearance. Peppermint, cinnamon, and cayenne pepper all react in a similar fashion to invigorate blood flow, providing you with a cooling and tingling sensation that may also serve to smell quite pleasant. You can use them standalone or add them to your favourite lip gloss for the desired effect.
Not everyone has the time and the ingredients handy to utilize essential oils, there are many affordable and chemical free lip plumping products on the market which can serve the dual purpose of adding sheen and colour to your lips while making them fuller. It is advisable to consult with a beauty specialist directly, such as at Sephora, to find out the best options for you by experience. If that's not an option, here is a list of some of the products that have been highly rated for your lip plumping success.
Clinique Full Potential Lips Plump and Shine: For moist, fuller lips in a variety of colours, this gloss is a sure bet to provide you a sexy look for any occasion (retail $17.50)
Too Faced Lip Injection Extreme: Don't be nervous about the name of the product. While it's labelled "injection", it is a topical, clear ointment applied directly to the lips which improves the look and feel of them instantly (retail $28)
Avon Beyond Color Plumping Lip Color SPF 15 with Double the Retinol: In the form of a lipstick versus a gloss, this product is one of the most highly ranked amongst the plumpers. Again, with a variety of colours and more of a matte finish, it's been known to work almost instantaneously and leaves the user with a smooth, soft look.
So before you scold your parents for bad genetics or throw your money out the window for potentially damaging surgical procedures, take a look at some of the natural and inexpensive ways to liven up your lips!