Have Your Hair Trimmed Regularly
Just a short visit to the hair salon every six weeks or so will help to keep your locks looking luxurious. The hairdresser will keep the ends of your hair looking healthy so your colour lasts longer.
Pick Shampoo for Coloured Hair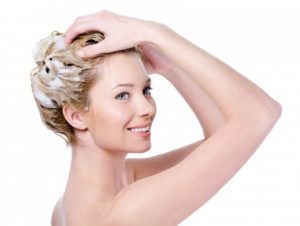 There are plenty of products on the shelves to help protect coloured hair. Pick a shampoo that is designed for coloured hair, preferably those for specific colours. They work to prevent the colour from fading as quickly so you don't need as many treatments. Too much hair colouring will dry your hair out and make it look worse in the long run.
Condition Your Hair Afterwards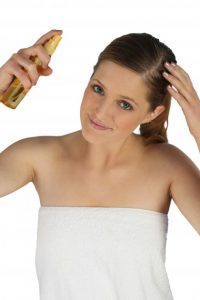 You may have never needed to use conditioners before you coloured your hair but you will now. The colouring dries hair out and makes it look brittle and feel rough. Prevent that with hair conditioners. If your hair is prone to drying, look for leave-in conditioners to help protect it.
Don't Stay Out in the Sun for Too Long
The sun's rays will damage your hair and made colours fade. Prevent that from happening by avoiding the sun too much. Go inside during the higher heat or stick to the shade – this will do your skin good too. If you must be outside, look for creams designed for the hair to protect it like sunscreen.
Limit the Amount of Colouring You Do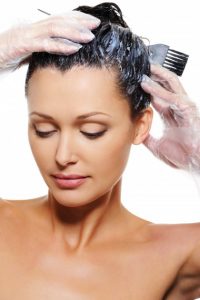 More colouring will just damage your hair further. It dries it out and the chemicals start to breakdown the strands. Limit the amount of times you colour it. Have the roots touched up when they come through but limit the colour changes to the bare minimum.
Rinse Out the Chemicals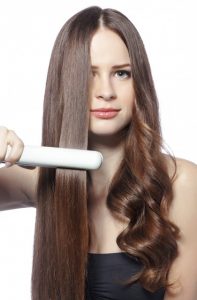 If you enjoy swimming or you're going into the sea, make sure you rinse out all the chemicals afterwards. The salt water and chlorine get into the roots and will dry your hair out. This instantly makes the colouring look worse. Wash your hair after swimming each time, even if it is just the tips that the water touches.
Avoid Too Many Heat Treatments
Hair becomes damaged under too much heat, especially coloured hair. Protect your colouring by avoiding too many heat treatments, such as hair dryers and straightening irons. Allow your hair to dry naturally and only brush it once it is dry to limit the split ends. If you really must use the heated items, use products to help protect the hair against that heat.
Colouring your hair is a great way to stand out and show off your personality. Too much colouring does damage it though and when not looked after properly it looks dull and boring. Keep your hair looking luxurious with the above simple tips.