Wearing It to One Side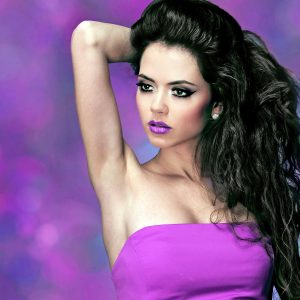 You can use clips, hair ties or even hair products to keep your hair off to one side.
This works really well for prom dresses and often makes you look older and more sophisticated. Consider keeping the hair over one ear and showing the other ear off with long earrings.
If you're getting married, this is a great idea, depending on your other accessories.
Wear a Headband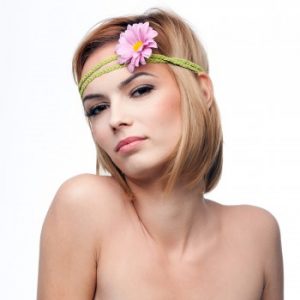 If you have short hair, you have limited options. However, you can make your hair stand out with a headband.
Find one that suits the style of the dress. For example, wear a diamante one for a prom dress or a fabric one if you're going to a BBQ or birthday party.
Blow dry your hair and use products at the same time to avoid it looking flat with the headband.
Opt for Waves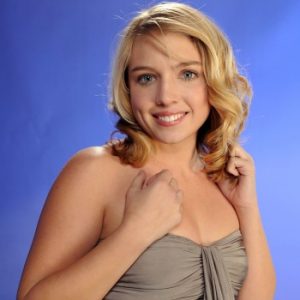 Add simple waves to your hair and leave it down. Allow it to flow over your shoulders too.
If you have a fringe, you can add some waves to that but it will depend on the style.
This idea is great if you have a longer side fringe. Work with the thickness of your hair, though, as this style isn't that great fr those with fine hair.
Work Your Hair with Your Dress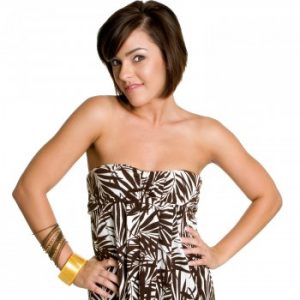 One important tip when choosing a hair style is to work with your dress.
If your dress is loud, embellished or generally has a lot to it, your hair style should be simple, conservative and not take the attention away from the dress.
Keep it up and out of the way if you can. When you have a very simple dress, add more to your hair style instead.
Avoid the Clips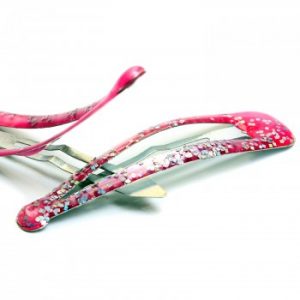 Little clips in the hair may look cute but they don't work with a strapless dress. The dress is supposed to make you look sophisticated and mature.
The clips make you look like a child. Stay away from them at all costs, apart from the larger ones that may hold your hair up off the back of your neck.
Keep It Sleek and Polished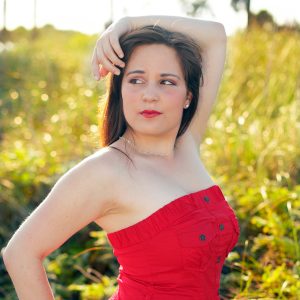 When it comes to fancy events, your hair style needs to reflect that. The best thing to do is keep it sleek and polished.
Don't allow a strand to get out of the style, whether it is up or down. However, avoid too many products as it can make your hair look greasy!
When drying your hair, add some oil and heat treatments to keep it from frizzing to get the best look.