Green eyes are among the rarest but they look beautiful. There are many colours of eyeliner than you can use to make your green eyes stand out. However, you will need to think about other factors to get the perfect look. Here are some eyeliner tips for those with green eyes.
Think About Your Hair Colour
It may sound strange but you also need to think about your hair colour. The benefit of green eyes is that blonde, brown, red and black hair is all suitable.
Green is one of the most versatile and easy to match colours. However, you need to make sure your eyeliner isn't too dark for your hair colour and works with instead of against it.
Use Green Eyeliner During the Day
Green eyeliner works perfect with green eyes. It will really make the eye colour stand out for all the right reasons. However, this is a shade that is often better for during the day.
It doesn't distract from the outfit but is often not glamorous enough for a night out. Of course, it depends on the shade and other eye makeup you use.
Dark Colours Make the Green Stand Out
When you really want to make your green eyes stand out, consider darker colours. Blacks and browns are perfect for this eye colour.
You want to avoid the lighter colours, as these will make your eyes look pale and child-like. You will likely have a pale complexion, which also causes havoc for pale colours.
Apply to the Top for Big Eyes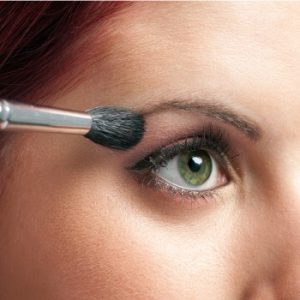 If you want the wide eyed look, just apply your eyeliner to the top lid. You want to start narrow and get thicker are you reach the outer of the lid.
To really make your eyes stand out, use a white eyeliner along the bottom. You can overdo this though so ask for advice when you start. Step back away from the mirror to see who your eyes look.
Make Your Eyes Look Narrow
You will get away with narrow eyes—that's the real benefit of green eyes! Apply your eyeliner to both the top and bottom lids. You could top for a slight wing at the outer edges but you don't need this.
The problem with the wings at the end is that they can look quite childish and aren't good for during the day.
Consider Purples to Work with Your Eye Colour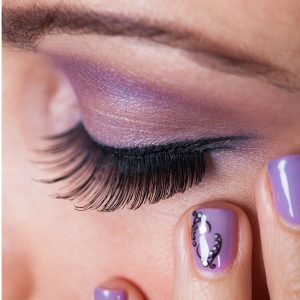 Surprisingly, dark purples, like plum, are excellent for green eyes. They will really add some colour to your complexion and make your eyes stand out.
However, you will need to think about other factors, like your hair colour and the outfit that you're wearing.
Gel and Liquid Eyeliners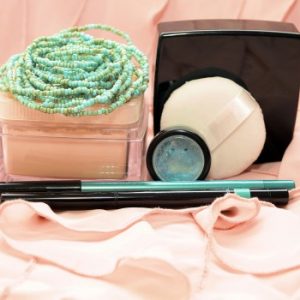 If you want your eyeliner to last the whole day and night, opt for gel or liquid eyeliners.
These last much longer than pencil ones and are usually waterproof. However, it is worth taking them out with you for a touch-up during the day. Pencil eyeliner is great for easy application and removal.