The costume isn't all that you need to think about. To really make an impression you need to get the Halloween makeup ideas just right. Here are some great options to stand out from the crowd of scary costumes.
Page Face and Colourful Eyes
Make your eyes really stand out. Keep your face as pale as possible—preferably with white makeup—and then use colour on just your eye lids.
You could add some colour mascara and eyeliner but you really don't need to. The pale face does the job at making your eyes really stand out.
Get the Manga Look
You've seen the Manga cartoons, right? The eyes are massive and just no in proportion with the rest of their face or bodies. Well, you can get the same look with the help of makeup.
Paint the eyes over your own eyes but so they cover above and below. They should take up half of your face! It looks great, especially with a big set of sunglasses sitting on top of your head.
The Cracked Porcelain Skin
What about if you could look like a cracked porcelain doll? This is really simple. You use white makeup for the base and then add the cracks with a grey pencil.
You can then use traditional colours on your eyes, lips and cheeks to give your face the look of those normal, and often freaky, porcelain dolls. You will need a steady hand to get the cracks just right for this!
Photo: craftster.org
Show Your Patriotic Side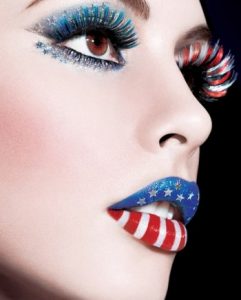 Maybe you want to go as something patriotic — Captain America maybe? You can add your countries flag to your eyes and show off how much you love it. The flag doesn't have to be perfect.
For example, for American, you could have a few strips of white and red and a couple of stars instead of the full amount!
Photo: relaxpics.com
Like You've Survived a Murderer
When you look at survivors in movies, they're usually covered in dirt and gore. Why not use that idea for your Halloween makeup? Most people think of the victims but you could go one better and show that you win.
This can be relatively cheap too, especially if you want to use good old fashioned mud (which is actually really good for your skin!).
The Animal Prints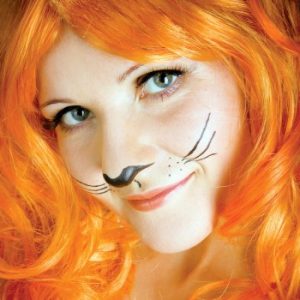 Animal prints are in and you can use them for your Halloween makeup ideas too.
Get out your black and white lip glosses and paint your lips like a zebra. You could add a giraffe look to your eyes or even add it to your whole face.
The Creepy Horror Look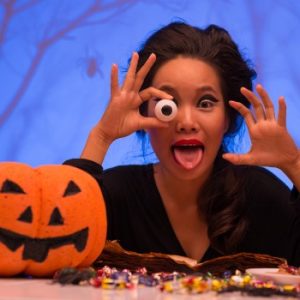 Of course, there are a lot of creepy horror looks that you could go for. Maybe you want to be a clown with a slight twist—the melting makeup? Or you could opt for the corpse bride look.
The only thing stopping you with this is your imagination. Think about cartoons and scary movies and you will soon have a lot of Halloween makeup ideas jumping out at you.