Long rounded shape
The shape trend for this season is long rounded almond shape fingernails to give your fingers a flattering look that stands out.
Rock star look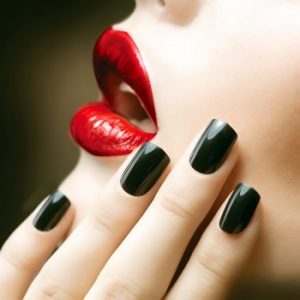 This is one shimmery style! Sparkly and glittery manicure is definitely in for this season. This rock star style is very popular this year, whether it is covering the full nail or just to finish off the manicure.
Another rock star style is the gel manicure, that are very popular since they do not require maintenance. You can get those in salons, if you are concerned about exposing your nails for UV lights, try using LED lights as it is safer.
You could protect your hands by wearing fingerless gloves or using lotion with high SPF.
Two Colors Manicure
Who said that you should have one color on your fingernails? Two colors manicure is in for this season and in different shapes.
Whether horizontal, vertical, diagonal or even in a triangular shape, you can mix two colors for a simple look with a great effect.
Depending on the shape you choose, you can use two shades of the same color, a glittery or sparkly color at the bottom of your nails or a brighter finish to give your nails a glow!
Mix and Match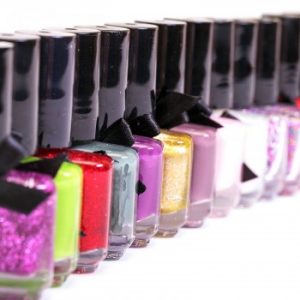 Mixing and matching colors is certainly the trend for this spring.
The most common form is using a different color usually much lighter or darker color depending on the colors you have on your nails on your ring finger.
Try a black ring finger with pink or baby blue nails. It is stylish, trendy and doesn't blatantly break the rules.
Gold strips French Manicure?
Well, not exactly! It is common this spring to use a gold strip near the top of your finger nail instead of French manicure.
It is suitable to use with almost any color and it will give your nails a classy look.
Neon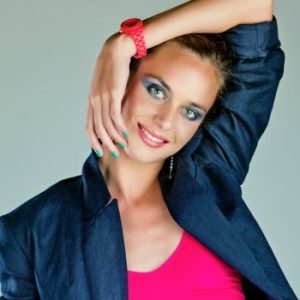 For those of you who prefer a one color nail polish but still want a different edgy look, try neon.
Neon yellows, pinks and coral were big last summer and are certainly back in season this spring.
Pale Manicure
None of these options appeals to you? Would you rather hold on to the one color classic look?
This spring brings with it the pale colors, mainly white. This is a simple and elegant trend that will match with an outfit from any color you choose.
Tips for manicure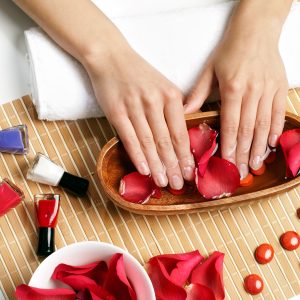 Sit in a ventilated area as the fumes could be bad for your health
Use nail polish remover, to clean leftover nail polish
Shake the nail polish container before use