When the weather starts to turn cool, it is time to put away those cute summer sandals for something with closed toes. Boots are the typical footwear for fall, but the shoe store is going to have every different kind of boot imaginable. Here are 7 of the best kinds of boots to wear for the colder fall and winter weather.
Ugg boots:
The Ugg boos are fur lined, which makes them perfect for all kinds of winter weather.
The thick outside and furry inside make them great for snow in any country, and these boots should be part of every woman's winter wardrobe because they are both stylish and comfortable.
Boots: uggaustralia.com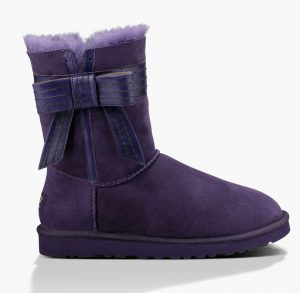 Reiss Sia boots:
Boots can protect the legs and feet for the winter, but who says they have to be ugly? Reiss Sia boots are tall, and they go up to the thighs.
The suede material makes them durable, and the high heels make them sexy and fun.
Photo: top10.me
Nine West R-Zayit boots:
Back in the Victorian days, women had to wear boots all of the time, and they were made of leather with a lace up style.
Now, Nine West has brought back that same Victorian style, but has given it a little more modern twist.
Photo: scene7.com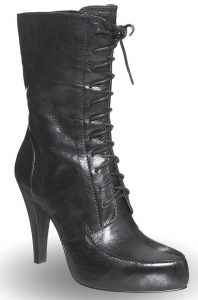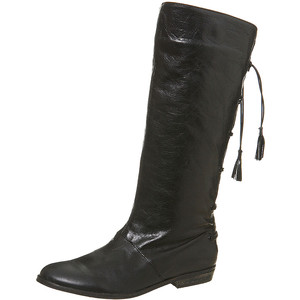 Topshop Duke lace boot:
Some women love boots, but wearing boots with big heels do not appeal to them because walking on high heels is a skill that some women do not have.
Topshop has designed a suede boot in the bold shades of fall, but the heel on them is flat.
Photo: polyvore.com
Michael Kors Montreal boots:
Items that made of suede with a fringe is very popular, and a woman who has a fringe coat can now get the boots to match thanks to Michael Kors.
The boots may be a little on the pricey side, but the suede is going to protect against the cold weather, and they are going to last for a very long time.
A woman needs to remember that no matter the style, anything made from leather or suede never goes out of style.
Boots: michaelkors.com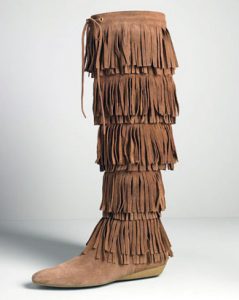 Kurt Geiger Wilbur boots:
Another popular style of winter boot is the stiff leather kind that is typically work by women who ride horses. The thick leather protects the sides of the horses from being irritated, and it also protects the legs of the rider
. Kurt Geiger has taken that boring riding boot and turned it into something fashionable that can be worn with any outfit and for any occasion.
The boots are comfortable, and are good protection against snow and ice because of the thickness of the leather.