Have you ever wondered just how to make your breasts look amazing? It's not in the genes, and you definitely don't need any implants. You can do it all with the power of your bra. Here are six best kept secrets to make your breasts look amazing from tomorrow!
Buy the Perfectly Fitting Bra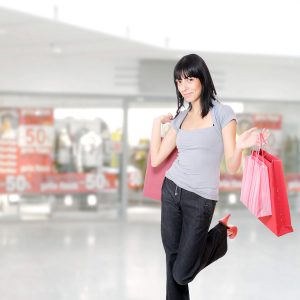 It's time to make sure your bra fits. It really is this simple. A perfectly fitting bra will help your breasts sit evenly, and will be comfortable to wear all day.
You don't need underwire to help, so you can get rid of the bits sticking into your side or into your arms. To make sure it fits properly, have your chest measured and get a professional in a store to help you.
Get a Bra That Allows Adjustments
All bras allow you to adjust them right? Well, yes but you want a bra that will allow you to keep adjusting it. The straps wear out quickly, and you will need to keep tightening them.
You don't want the straps to be on the tightest setting right from the beginning. When the straps come loose, your breasts will start to look saggy.
Stop the Bra Riding at the Back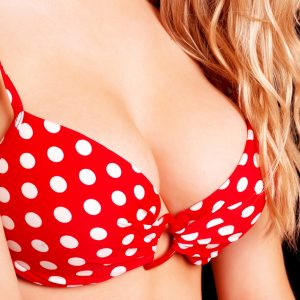 When the bra rides at the back, it's a sign it doesn't fit very well. The best thing you can do is loosen the setting you have it on. This will help your breasts to sit perkily in the bra.
If it feels comfortable, it could be your straps. Try loosening them and see how that works for the back of your bra. You'll soon find it sits just right and you look amazing.
Look for Different Cup Types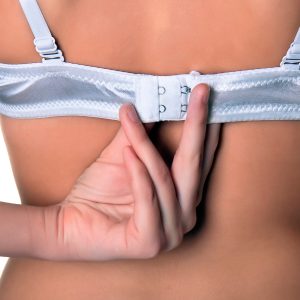 Bras are not the same in every shop you go. You will find different styles and different cup types.
Some offer full cups that work great for t-shirts, while others offer half cups to support the breasts but work with low cut tops and dresses. You need to try on the different cup types to find the ones that work best for your breasts. Watch out for spilling over the top of the cups!
Try Different Shaped Bras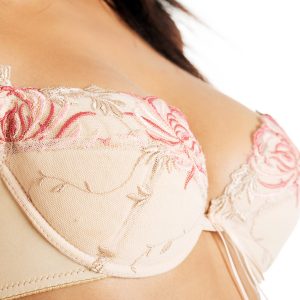 Again, bras come in different shapes as well as sizes. It's worth trying them to see how your whole chest area fits in them; and don't forget the sides. One of the worst things is the side of your breasts falling out.
A triangle bra is great for preventing this if you can find one. However, it could be a sign you need to go up a cup size.
Straps or No Straps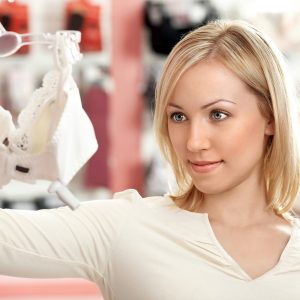 Strapless bras are great for dresses, but they don't always look great. You really need to think about whether the bra does fit you or not. Some people simply look better with strapped bras.
There is the option of tape. You can tape down the tops of your bras so they stick to your skin. You don't have the tell-tale sign that you're wearing a strapless bra then!