Getting an invite for a wedding is exciting, especially when it is a close friend or family member. Even if the wedding is next year, you may already plan what you will wear. You need a new dress, shoes and accessories to match. Watch out though! There are some things that guests really shouldn't wear to a wedding; no matter whose wedding it is.
Don't Wear a White Dress!
Unless you know the bride definitely won't wear white, don't pick that colour to wear. This is the day for the bride and groom to stand out and you don't want to be mistaken for the bride by some of the groom's friends and family members.
You can wear a white skirt or top but make sure only one of them is that colour.
Dress: modcloth.com
Try to Avoid Wearing Black
This can be difficult. You may have a black skirt that you've always wanted to wear for a special occasion. A skirt with a bright and colourful top is fine or having black detail on a dress but avoid wearing all black.
Remember this is a celebration not a funeral! The only time black is acceptable is if the bride makes that clear.
Dress: asos.com
Something that Stops You Blending In
This isn't a day to show off your style and gorgeous new dress. This is a time to celebrate someone else's big day. While you want to look good—there will be photos after all—you want to blend in with the other guests.
Avoid outfits that make you stand out. If you are worried, you could talk to someone else about your idea option.
Photo: promgirl.com
Anything Too Casual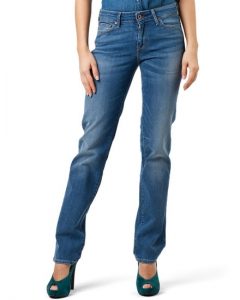 This is a day to get dressed up. Don't go dressed in jeans, even if they do make your legs look amazing. If you don't like dresses, opt for a smart pair of trousers or a skirt.
Look for something that is smart casual, such as a pretty top with a cardigan or a maxi dress if you have one.
Jeans: jeansshop.com
Anything that You'd Wear on a Night Out
There can be a fine line for this. You want to look good and not too flashy. At the same time, you need to find something suitable for the occasion.
This isn't a night out with the girls. You want skirts and dresses that aren't too short. Before stepping out of the door ask yourself what your dad would think of it.
Dress: yandy.com
Fancy Headpieces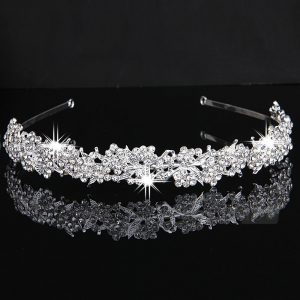 Tiaras, glittery crowns and other fancy headpieces are a no-go for the day. Think about the last time you wore something like that.
It may have been your high school prom or your own wedding day. This is a day all about the couple so keep it that way.
Tiara: ebay.com
Anything that Isn't You
You still want your personality to come through and your friends will want that. Don't opt for something that isn't you just because it suits the day. You've got to be happy otherwise you won't have a good time on the day; and it will show in the photos!