Know Your Body Shape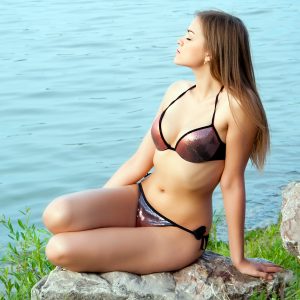 Before doing anything, you need to know the type of body that you have. This will affect the type of swimwear that is right for you.
Those with a pear shape will have larger hips than waist and shoulders and you will need to make the chest area look bigger to balance it out.
Those with a rectangle shape will be the same width the whole way down and need to make their waist smaller.
Try on the Swimsuits
Don't just look at something and decide to buy. The best thing you can do is try on the different options and model them for a friend.
Always wear underwear and make sure you remove the unwanted hair so you can get the best feel for the different options available. Having a friend will help you choose something that looks good and suits your body type.
Do You Need a Specialist Store?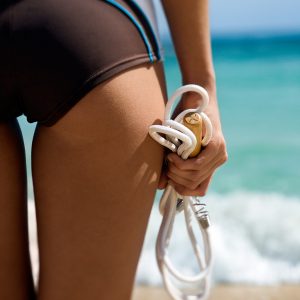 Before looking, determine whether you need a specialist store. There are some that offer swimsuit options for plus sized women while others offer sportswear specific options.
If you're looking for something general, you could save your money by going to the clothing stores in your area and choosing their own lines.
Think About Your Skin Colour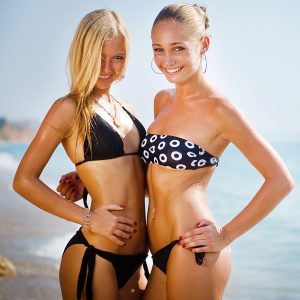 If you have fair skin, darker colours will be better. Pale whites and pinks can make your skin look paler and even make it look like you are wearing nothing.
Don't count on getting a tan before you go! If you have darker skin, you will get away with lighter colours to stand out against your skin.
Do You Want to Hide Body Parts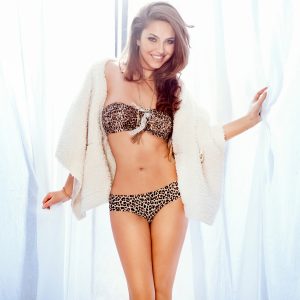 Are there parts of your body that you want to hide? Block dark colours are great for this. If you're not happy with your bottom or hips, opt for bottoms that are one colour and a darker shape.
It keeps the eyes away from them. Then add the detail and lighter colours to the area that you would like to show off and draw the attention to.
Add Volume with Ruffles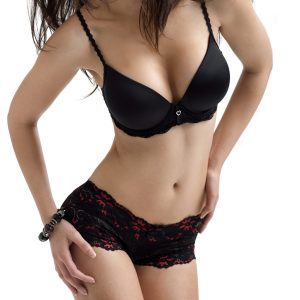 If you need to add volume to certain parts of your body, do it by having detail and ruffles on parts of the swim suit.
For example, you could opt for a bikini that has a bow on the top or ruffles on the bust line to make the chest area look bigger and balance with the hips. You could opt for bottoms with a belted detail to add more around the hips if you have an upside down triangle shape.
Think About the Cuts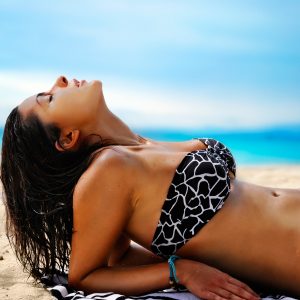 All in one swimsuits are great for apple shapes and hiding the tummy.
Those who want to hide bigger hips could opt for boy style shorts while those with larger busts can use halter style bikini tops.