Wouldn't you love to buy new clothes? You're looking at your wardrobe and feel fed up of wearing the same thing every day. The problem is a lack of budget for new clothes. Well, the good news is you don't need to spend an absolutely fortune on your clothes. Here are some great ways to save money to renew your wardrobe.
Hold a Swishing Party
Swishing parties are becoming more and more popular. The idea is to bring your clothes to the party that you don't want to wear and swap them with your friends. Some of these parties will involve a small fee for each new item and that money then goes to charity. It all depends on the type of party that you all want to host together. Make sure the clothes are in a good state; something that you would wear in public.
Try eBay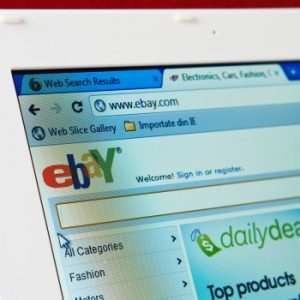 eBay is full of clothes to buy at a low price. There are some risks, including not knowing just what the quality of the clothes will be, but you can do your research into each seller.
If you're not too sure about something, ask questions and find out more before you put a bid on something. The good thing is you could find a whole new wardrobe for less than $20! You can even sell your own clothes to raise some money for new ones.
Use Coupon Codes
Look out for coupon codes and consider using them. Be careful with them. You really only want to use them when you know you will save money.
The last thing you want is to waste an extra $10 just to save that money! Look out for all different coupon codes for the places that you're likely to shop and see if you can take advantage of them.
Build Up Vouchers
There are a lot of places online now to be able to build up points for vouchers. They can take time to build up the points, but you will find that they are worth it if you want clothes in a few months. You could get involved in taking surveys, build up points by searching online with Swagbucks or even doing a Shop and Scan panel.
Charity Shops and Thrift Stores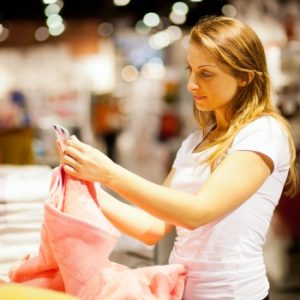 Get thrifty with your money and start looking for second-hand clothes. There is nothing wrong with doing this; most people won't even know where you got the clothes from unless you tell them!
There are many people who get rid of designer goods by giving to charity, and then they are sold for a very low price.
Update Your Pieces
Who said you need a new wardrobe? You could take your old clothes and update them. Add jewels, cut them into different shapes and even mix two pieces together to make as one.
Dyeing items is also an option to give your clothes a new lease on life. You will soon have people asking you wear you got that new outfit from.