Use a Belt to Draw in Your Waist
You can wear baggy clothes, such as flowing maxi dresses, but you need to draw the waist in. Add a belt around the waist to make it clear that you do have one. Your hips and shoulders will instantly look bigger with a belt. The best thing about having an hour-glass figure is that any belt will work, especially the thinner ones.
Show Off Your Assets
Your bust area already looks great but many women cover it up. They opt for turtle necks, bottle tops and others that fit higher and it makes them look top heavy – their shoulders look bigger than their hips. Show off your assets by wearing rounded, v-neck and lower cut tops. These are still possible for the work place – v-neck jumpers over shirts are popular professional options.
At the same time, make sure you have a bra that fits well. It's easy to forget about this but it makes a world of difference. The right bra will prevent your breasts from sagging or looking so small that you give yourself a pear shape.
Invest in Tailored Clothes
Whether you like to wear trousers or you're a skirt fan, tailored clothes are the best option. They are designed with the hour-glass figure in mind and will help to accentuate the waist line. Tailored jackets are also a great option as they cut off around the waist to draw the eye to the area.
If you love to wear skirts, you'll be able to wear the pencil skirt. This is one type of skirt other figures don't pull off too well. It draws in the waist but clings to the hips and thighs to show off the perfect silhouette.
Using Colour to Show Off Your Look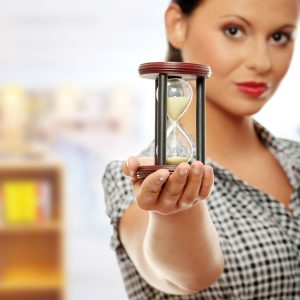 Colour is important. The wrong colours can make your hips look smaller or wider and throw the hour-glass shape off. Focus on darker bottoms with a lighter top. This draws the eye to the hips but for all the right reasons. Play around with a few outfits to see which works best for you.
It's great to know that you can almost wear anything that you want. The hour-glass figure is the easiest to dress for but it is also easy to make a mistake. You want to keep the hips and shoulders balanced and make sure you find outfits that accentuate your waist to draw the eye to it.