Kids can have a lot of fun in the kitchen, and often want to help mom make a meal. The easiest meal for a kid to make is lunch. Here are some great lunch ideas for kids to do to make their lunch with their own two hands.
Tacos with beans and cheese:
If a child does not know how to use the can opener, then this is their chance to learn how to use it and also the microwave too.
In a microwave safe bowl, a can of refried beans can be placed with a little bit of water and then put into the microwave to warm up.
Using taco shells, spoon the warm beans into the shells, and then top with cheese for a tasty lunch that is full of protein.
Ham and pineapple pita pizza: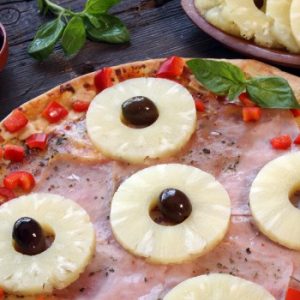 On top of a piece of pita bread cut into triangles, a child can take slices of ham, mozzarella, and chunks of pineapple.
To warm everything up, the pita triangles can be placed on a microwave safe plate, and put to cook for one minute to melt the cheese.
The combination of ham and pineapple will be a sweet and salty mixture that every child is going to love.
Baked potatoes with broccoli and cheese:
Potatoes can be cooked quickly in the microwave if they are poked full of holes. The typical time to cook a potato is about 8 to 10 minutes.
After the potatoes are done, they need to be split open and topped with broccoli and sprinkled with cheese.
The potato then has to go back into the microwave for another 1 to 2 minutes to melt the cheese.
Baked bean nachos: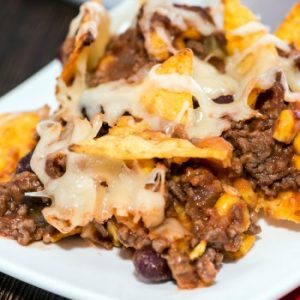 With a can of baked beans, a child can make their own nachos. In a microwave safe bowl, place one can of baked beans in tomato sauce. Warm up the beans for 3 to 4 minutes until they are warm and bubbly.
Once out of the microwave, the beans can be spooned out, placed on top of corn chips, and then sprinkled with cheese.
Grilled cheese:
A quick and easy way for a child to make their own grilled cheese sandwich is to use toast, cream cheese, and sliced cheese.
Once the bread is toasted, cream cheese can be spread on the slices, and then topped with the sliced cheese.
The cream cheese will make the sliced cheese nice and melted, which means a delicious creamy grilled cheese with a tangy flavor that kids will love to make and eat.
Fruit and cheese kabobs: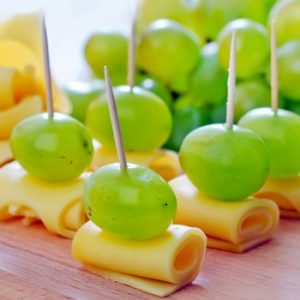 Fresh fruit and cheddar cheese can be cut up into chunks that are just the right size for little fingers.
Using long wooden bamboo sticks, kids can add the fruit and cheese in any order they want to make a delicious and nutritious lunch. Chunks of meat can also be added to give these kabobs a little more protein.
Nutella and fruit sandwiches: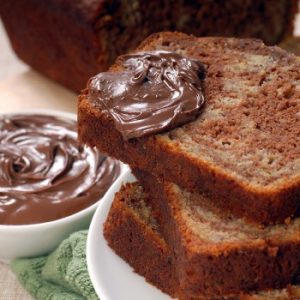 One slices of wheat bread, a child can spread a thin layer of Nutella hazelnut chocolate spread. Sliced fruit such as bananas, apples, or strawberries can be added on top of the spread.
Some other toppings can be added to the spread to make it more fun like marshmallows, chopped nuts, maraschino cherries, or even whipped cream.