Breast cancer is the worst cancer for women around the world. It can happen for all sorts of reasons, and one of those is it being passed on through the family. While you can do little to prevent the cancer, you can help yourself fight it if you do get it. Here are some tips to help you during this difficult time.
Have the Support Around You
Support is one of the things you need during this time. It could be your friends who will be there emotionally or your family who will be there to look after your physical needs. Sometimes you need help to understand the feelings and thoughts, which can only come from those who have suffered it. This is where support groups are useful. Have a mixture of support if you can.
Have Positive People Around You
While your friends and family will be sad about this, you don't want them to be negative about anything. You want positivity at this time of your life, so you have the motivation to do everything you want and try to fight it off with all your heart. If you struggle with positivity at home, consider cancer support groups.
Join Breast Cancer Research Events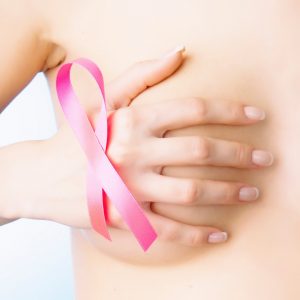 It may be too late for you, but consider helping others. Join events that are designed to raise money for breast cancer research. There are lots of different types of events, and they can really help you remain positive and focus on fighting the terrible disease. Taking part in them will also help you keep your mind off your own problems, which can really help.
Accept Help from Others
While you need support, you will also need help from time to time. Even if you don't physically need it, people will want to be there for you. Don't be afraid to accept the help now and then. It's not going to do you any harm in the long run. If you have bad days, admit it and accept that help from whoever is offering it. It will help you get your energy back for the good ones.
Enjoy Your Good Days to the Full
Get out there and enjoy the days that you do have. You don't want to remain in the house the whole time. You could take a walk by the beach or enjoy a holiday by yourself for some rest and relaxation. Being able to enjoy the good days will make you want to keep fighting when you have the bad ones so you do recover.
Talk to the Doctors
Understand more about the disease and talk to the doctors and health care professionals around you. You need to know more about treatments and discuss the best course of action. Keep asking about other options if the ones you're following don't seem to be working. You could even discuss homeopathy remedies. The minute you give up asking, the minute you decide it is not worth fighting for.