With Christmas just around the corner, it's time to think about your decorations. There are so many ideas that you could opt for, whether you want something for the outside or you want to keep it simple this year. Worried about spending too much on them? There are some great ideas to stick to a smaller budget.
Go for the Vintage Options
Check the stores for the vintage style ornaments. These are often made of wood and have a very simplistic but beautiful design.
If you have Christmas decorations that were your parents' or grandparents', these will work really well with your vintage style.
Choose a Theme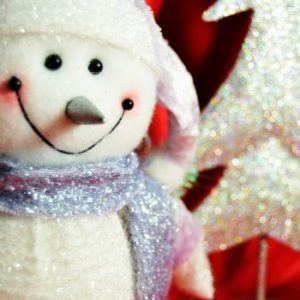 Have a theme for your Christmas decorations this year. A winter wonderland is a great idea but there are many others to choose from. You could opt for a rustic theme or even something from your childhood.
The trick then is to find the decorations in the stores. Have a look online and don't forget about the pinecones for your rustic appearance.
Make Your Own Decorations
Who said you had to go out and buy decorations for the holiday season? Why not have some fun making your own. You can opt for all types of styles and buy as much craft stuff as you want.
There are even places that will allow you to make some glass-based ornaments. The best thing about making your own is that the kids can get involved. You don't need a lot for these decorations. Newspapers can make a Christmas tree or you could use pinecones to make your own wreath.
Decorate Your Own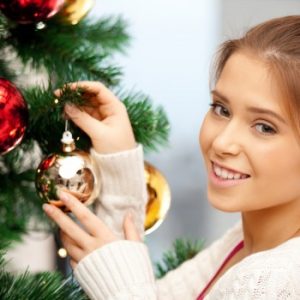 If you can't make your own, look for companies that allow you to decorate ornaments yourself. This is another fun craft for the children. Another option is to buy plain baubles and decorations and then get your own craft materials.
This is a great way to do some Christmas crafts with the children.
Get Something Personalised
This is especially great if you have children, especially a newborn. Get a personalised bauble for them that they are allowed to place on the tree themselves.
You don't have to stick to the baubles either; there are plenty of other decorations that can be personalised. For the first Christmas, consider getting a personalised First Christmas bauble.
Don't Forget Your Advent Calendar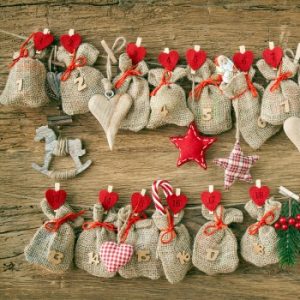 There's still time to get an advent calendar. Don't bother with those from the store that are made in bulk.
Make your own—you could even make one that can be reused every year. There are lots of different ideas and you don't need to sew to make one.
Make Your Personalised Christmas Stocking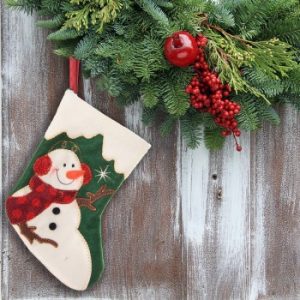 Stockings hanging on the fireplace are a great sign that Christmas is almost here. Since you've got a month, why not get one made just for you and the whole family.
There are a lot of companies selling them if you want to take it easy but you could always get the pattern to make one. Personalising them is a great twist and they can be kept for life.