Candles are often placed on top of birthday cakes and are blown out in order to make a birthday wish. However, candles are for more than birthday, and can be a sort of relaxation and stress relief. There are seven good reasons why women should have candles lit in their homes.
A Nice Source of Fragrance:
Candles can come in a variety of different scents, and there are even special scents hat match specific seasons like the fall and Christmas.
Once lit, the candles can emit nice scent in any room, which is a much nicer alternative to air freshener.
A Simple Way to Decorate the Home: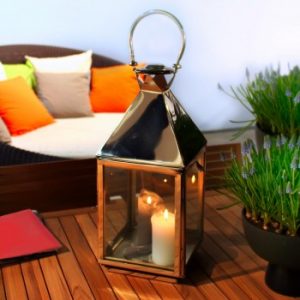 There are many different kinds of candle holders that are available to buy.
A woman that wants to really spruce up her home can choose any kind of candle holder she wants to add a touch of beauty and elegance to any room of her house.
Low Light Can Be Calming:
Bright light from fluorescent bulbs can be hard on the eyes, and can even cause headaches and other health problems.
After a long day of being under the fluorescent lights at work, a few lit candles around her home can help get rid of the headache and make a working woman feel a lot better.
A Nice Addition to Bath Time: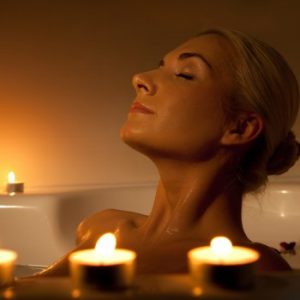 Bath time is a special time in which a woman soaks in a tub of scented water and lets go of the stresses of her day from work or even from her family.
To keep her in the right frame of mind, a woman can light a few candles around her tub, or placed on the bathroom sink, to help her stay relaxed while she is having her bath.
Can Add an Element to Exercise Time:
Women like to do exercises that do more than just keep the body fit, but to also ease the mind.
Exercises like yoga and pilates can keep both the mind and body in perfect harmony, and adding soft candlelight can also help a woman stay nice and calm, which is going to help her exercise better.
Colors Available to Match any Decor: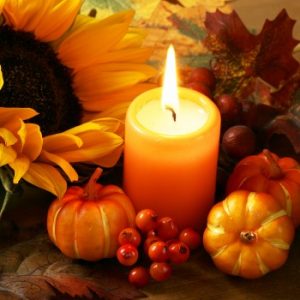 Some women are very picky about the kind of colors that are in their home because of how they have chosen to decorate it. Candles do come in a variety of different colors, and a woman can find a candle that will match the style in which she has chosen to decorate her house.
If there is not the exact color of candle available, a woman can even get a candle custom made using any color that she wants in any scent that she chooses.
Available Anywhere for a Low Price:
Candles are available anywhere, and can range in price from a few dollars up to $20 to $30 dollars depending on the brand and type of candle that it purchased.
There are some candles that can cost a lot, but most candles are relatively inexpensive, but even the highest priced candle is still considered to be very affordable.