Halloween is just around the corner and now is the perfect time to start thinking about a costume. Whether you're on a tight budget or have a month's wages to spend, you want something that looks great, catches the attention of others and shows off your personality. Here are some tips for creating those great Halloween costume ideas.
Look Around the Shops and Create Your Own
Take a look around the stores to see the costumes that they have. You may find that they cost a fortune but that doesn't mean you have to buy them. You simply want to get some ideas.
Once you have an idea of the type of costume you want, it is time to recreate it. Sourcing the material or adapting old costumes or clothes to fit is perfect.
Watch Movies for Ideas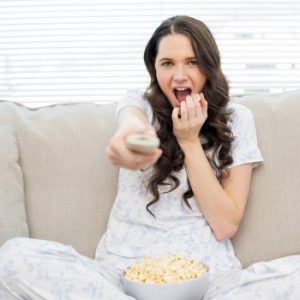 This isn't just about scary movies. You can go as anything you want when it comes to this fancy dress time of year. Consider animals, princesses, wicked witches, vampires and ghouls.
There is an endless list of opportunities available so use them to your advantage. You could even mesh two characters into one if you really want a unique idea.
Think About the Practicality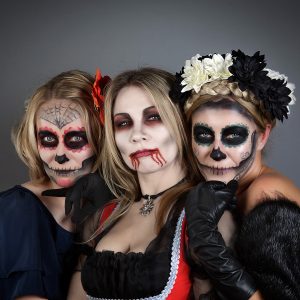 Just because an idea seems great, doesn't mean it is going to be great to make. Think about the practicality of anything that you do before deciding on it. Do you have enough time to sew the little pieces together?
Can you source all the material? If the answers are no to a lot of questions, it's time to look at another idea.
What Material Do You Currently Have?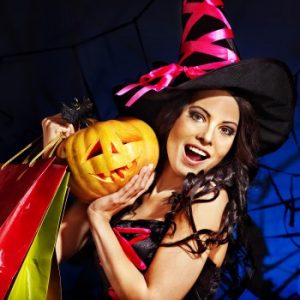 Look around the house for the things that you can already use. This will help you especially if you are on a tight budget.
You may want to use old clothes, mix and match different outfits or even use old costumes. You could even look at taking children's toys apart and using them to make your own costume.
Look Online for Patterns
There are plenty of websites online selling downloadable patterns for Halloween costumes. These could be great to help create some of the great ideas in the store; at least give you a starting point.
The benefit of these is that you need very few skills in sewing and crafts. However, make sure you have a sewing machine to help cut the time down!
Use Your Own Makeup—or Child's Play Makeup
Halloween makeup can cost a lot of money. Instead, look out for cheap regular makeup or play makeup for children. It all does the same job and you can really save on money.
If the budget doesn't bother you, regular makeup is simply more convenient, especially if you can just use your own.
Use Household Products to Help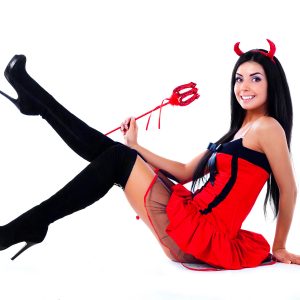 There are many products lying around the house to help you create great Halloween costume ideas.
You could use whisks and spatulas for a robot costume or have wooden skewer sticks to hold your hair up, so you look like an Oriental princess. Ketchup and corn syrup are great for fake blood.