Have a Pattern for Kitchen Cleaning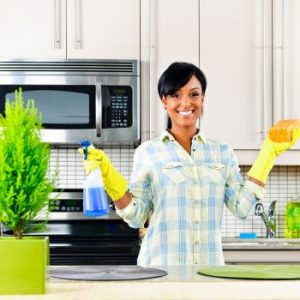 Once the washing up is done, it's time to clean the surfaces. Start by placing the stove knobs and drip pans in water and then work on cleaning the stove and over.
From here, work your way around the kitchen clockwise. Once you're done, everything in the sink will virtually wipe clean! The oven is the worst part to clean so doing it first will make everything else seem easy.