Anyone that is having a dinner party can tell you that it can be very stressful. But, stress is certainly not an emotion that you want to experience. This is meant to be fun and exciting for everyone that is involved. So, the next time that you are planning on having a dinner party there will be a few tips and tricks that you can keep in mind to help you along the way.
One of the first things that you will have to do is invite your guests. That is where many people become frustrated. They have to get out the invitations and wait for people to reply. If you do not want to experience all of this stress then it is better for you to invite people through texts and email. Tell these individuals that they need to respond by a certain date.
Then you will have an exact head count of guests so you always know how much food you should be preparing. Keep in mind that it is still a good idea to cook at least three extra portions for anyone that may arrive that did not save the date with you. After all, it is always better to have more than enough food than not enough.
Be sure that you are preparing the food in advance if you can. There are often times when your menu is going to have items on it that can be made the night before and placed in the refrigerator or you can at least throw certain ingredients together and have them measured so you can cut down on the amount of preparation time you will need the day of the party.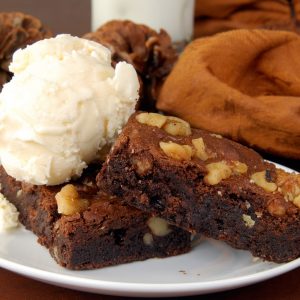 Your guests are always going to arrive early. Therefore, plan for this. Have drinks ready to serve and have appetizers that they can munch on before the dinner is served. If you are looking for something that is easy at this time then consider fruits and vegetables. These can always be arranged on a platter to look beautiful and it does not take much time at all.
You may also want to think about having some simple card games out on the tables so that your guests can enjoy themselves while you are getting the rest of the food ready to go. You are not going to feel obligated to entertain your guests when you have something available to keep them busy.
Finally, when it comes to serving dessert at your dinner party you will want to keep this simple. You most likely experienced more than your fair share of stress with the main course. There is no reason to feel that way about dessert. Keep it simple and serve ice cream over cookies or brownies. It is always possible to dress this up with whipped cream and a cherry.
It is delicious and it can look really nice. After all, who does not love ice cream and cookies? It is sure to please everyone at your party.