When you get behind on the cleaning, it can seem like it will take forever to do it. That doesn't have to be the case. In 7 days you could go from an untidy mess to a sparkling home with these great tips. The trick is to work on one room at a time.
Day One: Start with the Kitchen
The kitchen is always the hardest room to clean. It requires a deep clean to get all the dirt, grime and oil that splatters and gets everywhere.
Do all the appliances first—with the bigger ones out of the way, you will find that the rest is much easier to do. Leave your worktops to last once everything is cleaned to give it the extra shine.
Day Two: Get to the Bathroom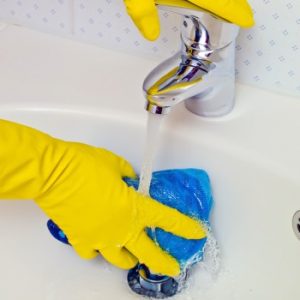 This is another room that is difficult. It is probably the one room that everyone hates doing. However, you need to do it to avoid the bacteria that grow in there.
Get the toilet out of the way first, with toilet cleaner and rubber gloves, and then work on the other areas. You'll find that this doesn't take as long as the kitchen and you get some time to yourself.
Day Three: Move Onto the Blinds and Drapes
You will be surprised at how dusty your blinds get. Work on them for day three—you have them in each room so it can take a full day. This means more than dusting them down.
Wash your plastic and wooden ones with warm soapy water and hang them to dry. For fabric ones, if you can, get them in the washing machine; otherwise, it will mean some scrubbing.
Day Four: Declutter Your Bedroom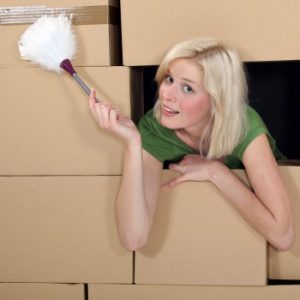 Hover your bedroom floor and pick up all the dirty and clean clothes. If in doubt, put the clothes in for the wash; it won't do them any harm! Clean the mirrors and dust down your dresser tops.
If you can, spend some time decluttering your wardrobe. You may even find you can make money while you clean as you find things to sell.
Day Five: Work on the Floors
Now it comes to the floors. You've probably already done the kitchen and bathroom floors, so that's two you can cross off your list.
You may have even done the bedrooms. However, consider getting some carpet shampoo and really giving your floors a deep clean.
Day Six: It's Time for the Fixtures
Lights and fixtures are notorious for dust and dirt. You really need to get into them. Dust off the light bulbs and you will soon find that you get more light on a night.
If you have fans, get into them (with the power off!) and get rid of all that dust. It just clogs up the fan and can damage it.
Day Seven: Move Onto the Outside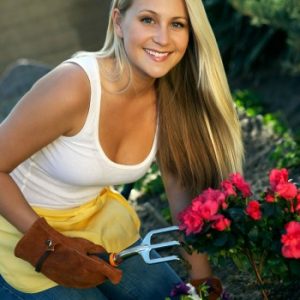 Now it's time to get the outside cleaned, including your porch, patio and the doors and windows. Go around the outside of your home and wash the doors and windows with warm soapy water.
You can use glass cleaner but there's really no need for it. Clean your patio and porches and you will soon have a house good enough to sell!