The bathroom is the perfect breeding ground for mould and bacteria. It is warm, damp and dark in a few places. You don't want mould to form. It causes health problems, as well as looking unsightly. It doesn't have to be a big problem though when you follow these top tips.
Get It Looked at First
Depending on the location of the mould, you need to get it looked at. If it is around the base of your toilet or on your ceiling, it is a sign that something is more dangerous happening. It could be a leak somewhere, which is causing the growth. When it is on the tiles, it could just be that you haven't cleaned them for a while. Definitely look out for black mould as this could really cause issues.
Keep the Room Ventilated
Open windows and let the air circulate around the home. When using the shower, make sure you have the extractor fan going. Don't have an extractor fan installed? Save up for one and use the windows to keep the room ventilated for now. During the winter months you may be tempted to keep all vents closed, but this is going to make the problem worse. Ventilation will prevent mould, and prevention is the best form of defence.
Invest in Quality Cleaners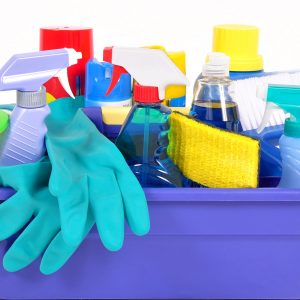 There are some great bathroom cleaners that help to prevent mould from forming. It is worth investing in these to help limit the amount that you have to do. If you find that you're regularly using them to remove mould, you have an underlying problem and you need to find out what that is. It's time to go back to point one and get your bathroom checked out.
Wipe Down Surfaces Daily
Don't let the dirt and grime build up. You could find mould growing underneath them without ever realising it. Make it a habit to clean your surfaces on a daily basis. You don't need a lot or anything special. Some warm soapy water or mould prevention cleaners are great for a quick once-over. By doing it regularly, you also make the cleaning aspect easier each time, especially when it comes to the spring clean.
Use the Air Conditioning When Out
When you're away on vacation, mould can grow. The trick to this is to use your air conditioning unit, especially during the summer months. It may seem like an expensive, but it is one of those expenses that is worthwhile. You don't need it on high—74 is perfect. The humidity levels will remain at a controllable level, so you're not coming home to an infestation.
Check for Leaks
Every six months or so check for any possible leaks, even if you don't have any mould issues right now. You never know when a leak forms, and there are many reasons for them to occur. Check your toilet and under the sink. If you do spot a leak, or you believe that one is forming somewhere, call in a professional and have it looked at.