After you have enjoyed your Thanksgiving dinner you will have turkey leftovers. What are some ways that you could use your turkey leftovers for different dinner ideas? There are so many different ways that sometimes all you need is someone to give you ideas.
Dinner Ideas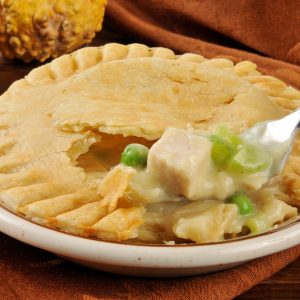 Having just turkey sandwiches can become tiresome. You need some different ideas. You could try turkey and rice, how about a homemade turkey pot pie, creamed turkey, and even turkey salad. There are just a few of the numerous ideas you can choose from. There are so many ways to different recipes to try that it will keep you your family wondering what you were going to come up with next.
A simple idea is the turkey and rice. All you have to do with this is just cut up your cooked turkey and add it to rice. You can add vegetables to this and you have a one dish meal. This is also very simple and also fast. Adding turkey to your salad gives you added protein and will also give your bland salad more flavor.
Turkey Pot Pie
It's very easy to go to the store and purchase a turkey pot pie. A homemade one tastes so much better. It will also give you the satisfaction of knowing that you are feeding your family a nutritious meal. This is such an easy recipe you will wonder why you ever purchased a store bought pot pie before. You will need your cooked turkey, chicken broth, milk, onion, butter, flour, carrots, celery, and potatoes. Of course you will need 2 pie crusts.
You will need approximately 3 cups of cooked turkey (you can use more if you like more meat in your pies), 1/3 cup onions, 1/3 cup flour, 1/3 cup butter, 1 ¾ cup chicken broth, 2/3 cup milk, carrots, celery, and potatoes. You usually want to boil your potatoes until they are almost done. You can put the carrots and celery in with the potatoes. In a separate smaller pan you will put the butter and onions. After the butter has melted stir in the flour.
After this mixture has been cooking for approximately 2 minutes stir in the milk and chicken broth. Let this come to a boil and then remove it to cool. Drain the potatoes, carrots, and celery. Add all the ingredients into the potato pot and mix together. Now you will add all of these ingredients into the pie crust. Once that is filled then add the top crust and put slits in the top. Bake this at 425 degrees for 35-40 minutes. I would recommend that you place your pie plate on something like a cookie sheet to prevent dripping in the oven.
These are some different ways that you can utilize your Thanksgiving turkey leftovers. Everyone likes to try something new. Why not try new recipes they are always fun to experiment with. You can also use this recipe with chicken or beef.