Autumn is here and it is time to get your home ready for it. This is a great time of year with Halloween, Thanksgiving and Bonfire Night on their way. It's time to get your home ready for the season. Don't worry; redecorating for this time of year doesn't have to be expensive. Here are some great budget-friendly tips.
Make Autumn Inspired Crafts
Apples, pumpkins and brown leaves are all common during the autumn months. Use them to create crafts that are perfect for inside and outside of the home.
They don't have to cost a lot of money. You could dry out some apples to use them or make them out of felt and paper. Rustle up the dried leaves that fall from the trees and get creative with them.
Use Pumpkins Inside and Outside of the House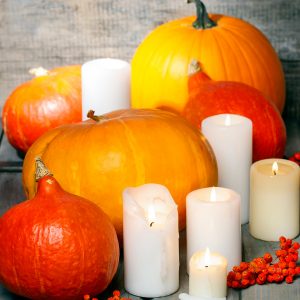 Jack o'Lanterns are popular for Halloween but pumpkins are great for other types of crafts—and food!
Add the aroma around your home or decorate your porch with this fruit. You will soon feel like winter is just around the corner but in a good way.
Bring the Outside Into Your Home
Decorate your home with leaves, branches and other items you find outside—of course, make sure they're clean and not full of insects! Adding a rustic feel to your home will bring the autumn season alive.
You don't have to do it too much. You could add a decoration on each of your windowsills or put things around the doors.
Use Candlelight for the Atmosphere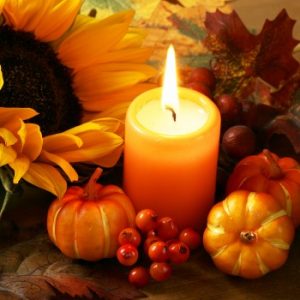 Another great option is candlelight. As the nights get darker earlier, you want to find ways of saving on the electricity bill while adding atmosphere.
You could use them around your bath to unwind after a long day or at the dinner table for a romantic atmosphere with your partner. Make sure you put the candles out afterwards though for safety reasons!
Put Flowers into Jars
Flowers start to die out during these months but there are some around the whole time. To add a bit of colour, add some petals into glass jars and place them around your room.
They don't need to be real petals; there are plenty of fabric and silk ones around. Real petals do look nicer and add the aroma but they die out and will need replacing regularly.
Add the Plants and Flowers to Your Garden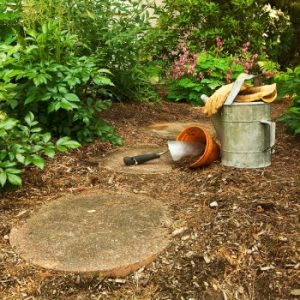 Don't just focus on your home; add a touch of autumn to your garden. Plant flowers and plants that are designed for growing in the autumn months—there are some!
You could add pumpkin seeds to grow your own or have beautiful flowers that are orange, brown or green!
Get the Blankets Out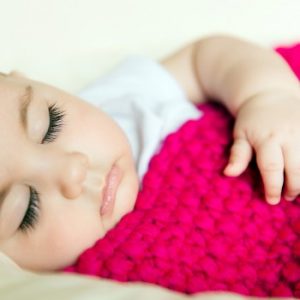 Add blankets to various parts of your home. It may not be cold enough yet but it will get there.
Besides, they just add a touch of warmth to the home and are great for sitting on (instead of sticking to leather couches!). You can knit them yourself or buy them at affordable prices if you need to.