A boathouse deck: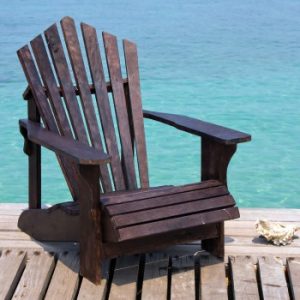 A back porch with a wooden floor can be turned into a boathouse deck. To makeover the porch, all that is needed are a few Adirondack chairs, and a rustic style coffee table.
The chairs can then be decorated with blue and white cushions to add a little bit of a nautical theme to the whole look.
A gravel patio: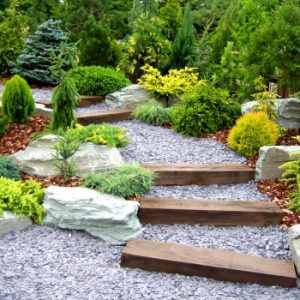 If gravel is in the back of a home it can still be made over to look more worldly. In cafes in Paris, there are outdoor cafes with green and white stripped awnings, and people sit on wrought iron tables and chairs.
To bring this same European style to a back porch with gravel, a homeowner will need black wrought iron furniture, and cushions that are green and white striped.
A clear vase filed with flower or a candle for the centerpiece placed on the table will complete this popular European look.
A Southern style porch: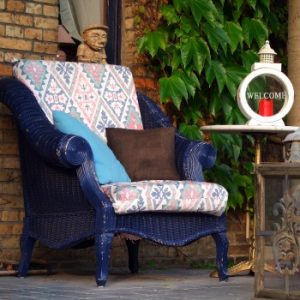 A long porch can be made to look nice with a set of white wicker chairs with flowered cushions lined up along the porch against the house.
To add to this comfortable porch, a few round wicker tables can be placed between sets of chairs topped with a nice vase of fresh flowers or a candle in a jar.
A screened in porch: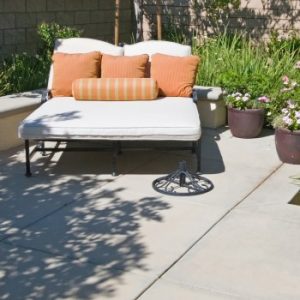 A porch that is screened in can be transformed into a makeshift bedroom for unexpected guests.
Instead of a regular bed, a sleeper sofa can be used on the porch, and when the sun goes down the sofa will turn into a bed for the guests to sleep on.
An inexpensive back porch: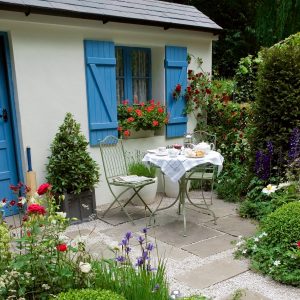 One way to get furniture for that back porch would be to try yard sales. When summer comes, people clean out their garages, and often sell furniture for a low price just to get rid of it.
Chairs, sofas, daybeds, and tables can all be purchased and used on the back of the house to give it a unique look.
A log cabin porch: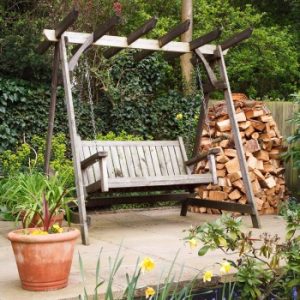 Log cabins look rustic, and adding big wooden rocking chairs or a swing to that porch will add to its charm.
A coffee table with that same rustic design can be added topped with an old fashioned lantern.
Windows in the back porch: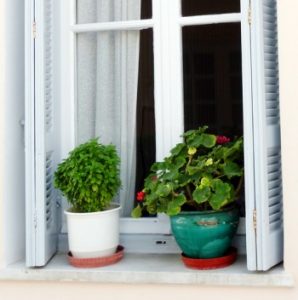 If the back porch is nothing but windows, then simplistic is the best way to decorate it. A rattan set in white with a matching coffee table will look even brighter when the sun hits it.
To add a little touch of the natural world, potted plants of every can be hung all around to take advantage of the sunshine coming in through those big windows.