You're pregnant! Congratulations! Now you want to get out there and celebrate, but there is already a long list of things that you need to avoid. It can seem like a daunting task finding ways to celebrate with your friends and family members. Here are some great ideas that are safe while you're pregnant.
Get Pictures of Your Bump
Throughout your pregnancy, take photos of your bump, you, the clothes you're buying and everything else linked to your pregnancy.
This is great because daddy can be involved, along with other family members. These are great keepsakes for afterwards, even if you don't want to be in them at first.
Let the Children Paint the Belly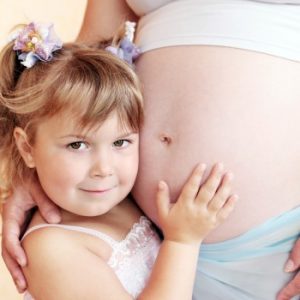 If you have other children, let them paint your belly—with water-based paints, of course! This is great fun for everyone involved, and you may find that the brushes really tickle as your skin is more sensitive.
Allow your children to express their love for the new one on the way. If you don't have any children, you can still do this one. Get other family members to come over and have some fun.
Throw a Baby Shower
It's commonplace to have a baby shower. This is a great way for everyone to celebrate. You can have all the girls over, while your husband has his friends over in another room to celebrate becoming a dad.
Since you can't drink, make it a non-alcoholic baby shower so you don't resent your friends. You could also have a cake made or create your own food in the shape of baby items to have some fun.
Have a Babymoon
At the end of the pregnancy, you'll have a little person who needs all your attention. It can be hard on your relationship, so you want to do something before the birth. Book a babymoon somewhere as just the two of you.
If you have other children, find people who will babysit for a night or the weekend. The second trimester is the best time for this, since you'll have more energy.
Organise a Massage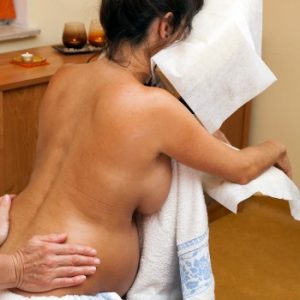 You deserve some "me" time during these nine months. The baby will put a lot of stress on your back and shoulders, and you deserve a massage.
When you're pregnant, you need a baby massage to make sure your little one is safe the whole time. Look out for businesses that specifically offer these. If you can't find one, call the businesses to find out if they have a trained professional.
Go Clothes Shopping
It's exciting going shopping, especially clothes shopping. Call up your girlfriends and get them onboard with this; you can add lunch or coffee to catch up and really celebrate.
The clothes shopping doesn't just have to be for the little one on its way. You can go out to pick new maternity clothes. Get your friends' opinions about dresses, tops and much more. As they're involved in your buying process, they'll enjoy your bump more.